ohYears on the last Saturday night before indoor dining resumed, torrential rains revealed the weaknesses of eating outside. I watched the guests huddle under the awnings, the pouring rain diluting their primitivo. Stormy weather was not enough to take people – sanity on the brink of precipice thanks to this brutal lockdown – from restaurants, but after a breezy month of precarious alfresco dining, it's heartwarming to be enveloped again in the pleasure of the dining rooms and to bring us closer to our joyful pre-pandemic existence. So, before I tackle the opening night of my own restaurant, I need to immerse myself in a cocoon of common sense and civility. I reserve in the Wolseley.
I am greeted by the longtime sentry, Mr. Fennell. He has the kind of ease and affable joke that can't be learned, and never fails to tell me how nice it is to see me. I'm sure he says that to everyone – yet flattery retains its soft power. Tonight is the grand reopening – clusters of diners are spreading out as far as the eye can see, the waiters seem to be having fun, and the surrounding table scenery resembles a stage for a glitzy musical.
Behind the grand façade, the Wolseley feels like its own universe – dense with riches, cultural capital and anecdotes. During his 18 years he became a pillar of London, a favorite of the great deceased artists – artist Lucian Freud and food critic AA Gill. It's low-key but offers plenty of double shot opportunities – London notables and Hollywood stars unabashedly relax among the hoi polloi. There aren't any frigid reservations, but it feels like you're in luck when you find your butt perched on one of its plush leather banquettes, your face lit up by the sort of vanity lighting. that makes Instagram filters look lame.
I felt at home among tuxedos and champagne flutes in a cocktail dress, saree or jeans. Despite the ephemeral nature of its location, the restaurant has a sense of community – this is due in part to staff members like Mr. Fennell, but also serious regulars: Europeans in exile, tense-faced Ladies Who Lunch, theater goers, media elite and performers are all possessive of their favorite corners. Hospitality here is fair – you are greeted with familiarity and never left out, even if it is your first time.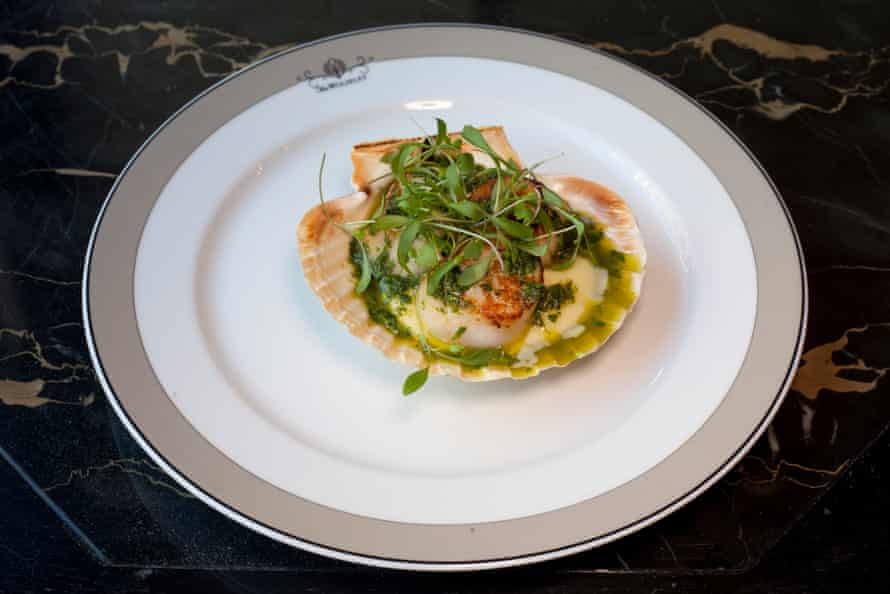 Choosing a restaurant is like choosing a story to participate in and, if you frequent it, you become a member of its secondary cast. Like any long-standing relationship, however, love is not a state of constant enthusiasm. There were nights when I almost cried in contentment as I ate golden consomme with unfathomably moist meatballs, thinking it was the deepest meal of my life. Other times the same dish was just a nice bowl of soup. But it was when I started planning my own restaurant that I started to see this wonderful institution with new eyes and with respect.
Founders Chris Corbin and Jeremy King are architects of ambiance and have gone out of their way to create a restaurant as close to perfection as possible. Light fixtures, table heights, temperature, acoustics – every piece of glassware and crockery has been examined. There is the impeccable culture of hospitality: people who remember your name, who are about to spot an empty glass across the street, who ask after your kids or your dog bringing you hot bread with salted butter pellets. It was here that I learned the most valuable lesson for any novice restaurateur: to run a restaurant is ultimately to please. Good food and stylish interiors aside, it's all about making your guests feel.
After my wedding in 2016, the Wolseley and its sister restaurant, the Delauneys, were the only restaurants that would greet us with warm enthusiasm for our 11pm after work evenings. We often stayed canoodling, as honeymooners do, until the early hours of the morning and never felt rushed to go out. It was here, one Saturday, as it struck midnight, that I read one of the first reviews of my restaurant, Jikoni, by AA Gill in the Sunday opening hours. I was deeply moved when the waiters toasted our success with a complimentary glass of champagne – it couldn't have happened in a more suitable location.
People don't come to Wolseley for the food, although it is always more than convenient. The menu retains a backbone of classics, as well as seasonal specials. Today there are tender lobes of reddening salt marsh lamb that taste like the delicate coastal flora it once might have grazed. The chicken in Madeira sauce, which promises fragrant morels, only manages to deliver a hint of salt. The barely touched plate quickly disappears from the table with an apology and, despite my lack of fuss, it also disappears from the bill. There are seared scallops hitting the shell, swimming in a mash of buttered potatoes and floating in garlic; while the Swiss soufflé is a fragile, gravity-defying miracle of Gruyère suspended in egg whites that quickly vanish into decadent cheese explosions.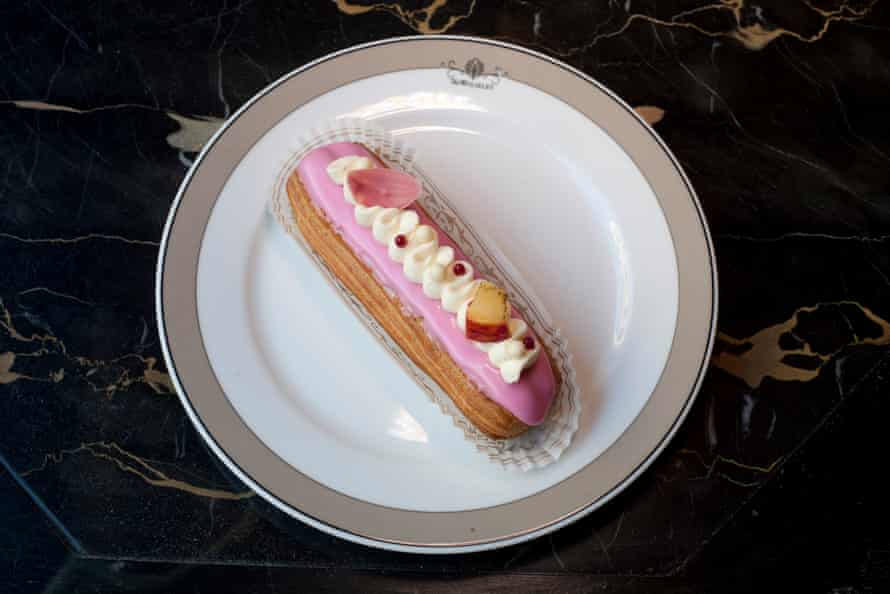 It's the puddings and pastry, however, that plunge you into the knee for a pulse-boosting kiss. French-style. You would have to be dead inside not to fall for the pretty pink peach melba eclair – a majestic cabbage leaf stuffed with peach and raspberry diplomat cream. Decorated with fondant icing and ruby ​​chocolate curls, it's a joyful antidote to dark days. The Lucian – served in a championship silver cup is a mound of whipped cream resting dangerously on three scoops of ice cream – pistachio, hazelnut and almond praline – served with ribbons of hot caramel sauce that cling to my spoon like satin.
It's still raining. It is a relief to find refuge in one of the finest dining rooms in London. After a catastrophic year, in a city where taste hierarchies are generally determined by new products, nothing is more reassuring than a return to a classic.
Ravinder Bhogal is a chef and owner of Jikoni, 19-21 Blandford Street, London W1U 3DH (jikonilondon.com)