Llike many restaurants I visit these days, Noci in North London is well-meaning, uncluttered – and slightly wonky. There was a moment during the meal when a seemingly untrained waiter approached me with a bowl of Sicilian red prawn tagliatelle, which had fallen off one side of the dish on its journey from the kitchen to the table, so the whole nice plating arrangement of the chef was ruined. "Yes," I thought, "that's exactly where we are now."
Not that the awkward misplacement of these fresh tagliatelle in a rich, vibrant tomato sauce – not exactly brimming with plump prawns, but enough to make a meaningful mark – spoiled the taste. No, it would be very princess and sweetie to grumble about that. Still, I want everyone in hospitality who took a break during the pandemic to come back. I miss you. You were an ace.
Noci is a casual Italian restaurant located in this pretty green part of Upper Street in Islington, the part with the Waterstones and Bellanger brewery, and convenient for tourists to see all the area has to offer. It's a fantastic place for the Enterprise Design Center crowd, and for those who want to have dinner before hopping on the 73 bus home. Once inside, it's large, family-friendly, and has menu prices that only make your eyes roll in amazement, which is increasingly rare. "The pasta dishes are quite, uh, small," another waiter informed me as I browsed the £14.50 lamb ravioli. "They come in 100g portions."
It's a mistake to tell anyone familiar with the Weight Watchers brochure from the 1980s that you serve pasta in 100g portions. We can visualize this in our mind and know that 100g is that sober portion we allowed ourselves when 300g would have been just the ticket. Even so, I chose to visit Noci partly because its prices seemed relatively healthy compared to many other restaurants right now. For more fine dining, we are now in the era of tasting menus of £250 plus deposit, with an up-front supplement for 'incidental costs' – pay it or buzz. I fear fine dining will soon be reserved for multi-millionaires, so places like Noci are vital. (That said, I'd rather be at Binley Mega Chippy than eat nine courses in a room full of angel investors and hedge fund managers for a £300 minimum entry fee.)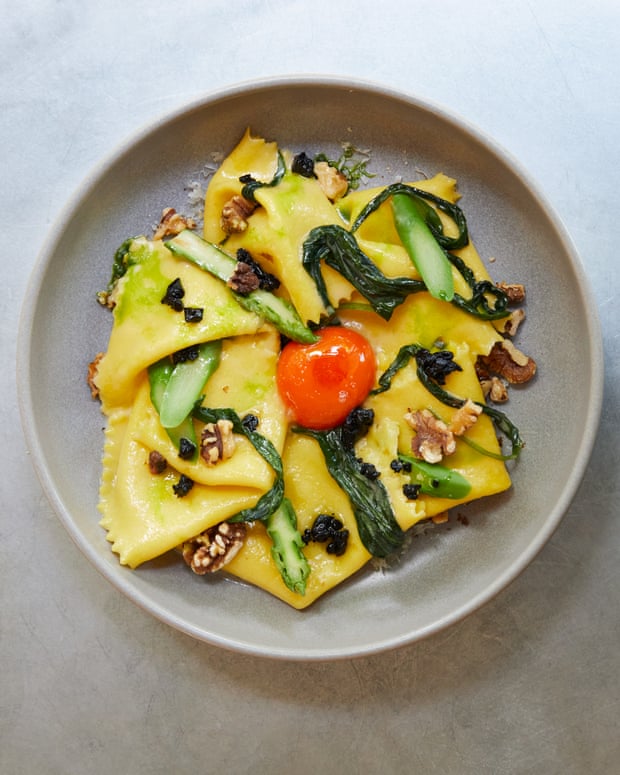 The main thing that drew me to Noci, however, was chef Louis Korovilas and the nutty silk handkerchief pasta he became known for while running the kitchen at the very good Bancone in Covent Garden. It's a simple yet compelling dish. At Noci, for now at least, it comes with asparagus, but all the lifeblood of the original is there: the confit egg yolk sits on top, still giving enough to burst on leaves of firm, jagged-cut pasta, and all in some sort of nut butter sauce. It is simply irresistible.
It's also kind of unavoidable, as there are only seven pastas on the main course and even fewer starters, although conveniently even the hands of the shovel, our waiter, couldn't destroy their architecture. on the way from the kitchen. The calorie count on the menu helpfully indicates that these tissues contain 734 calories. Thank you very much Boris. We almost had fun for a while there.
Our third bowl of pasta was the cacio e pepe ziti all the way four years ago, a gorgeous bowl of oily, slippery tubes in a lively buttery and cheesy ocean with lots of black pepper. This dish always delivers – it's chic macaroni cheese with a Clarendon Instagram filter, but wonderful nonetheless.
At this point the restaurant had filled up for Saturday lunchtime, but very little food seemed to be leaving the kitchen. The gap between our starters and main courses had been a tough one, and those starters were rather forgettable, anyway: the seared tuna had, oddly, been grilled on one side only, while the wild garlic burrata lacked wow. The best was the hot and crispy gorgonzola torta frittashaped like a samosa and filled with taleggio, leeks and walnuts.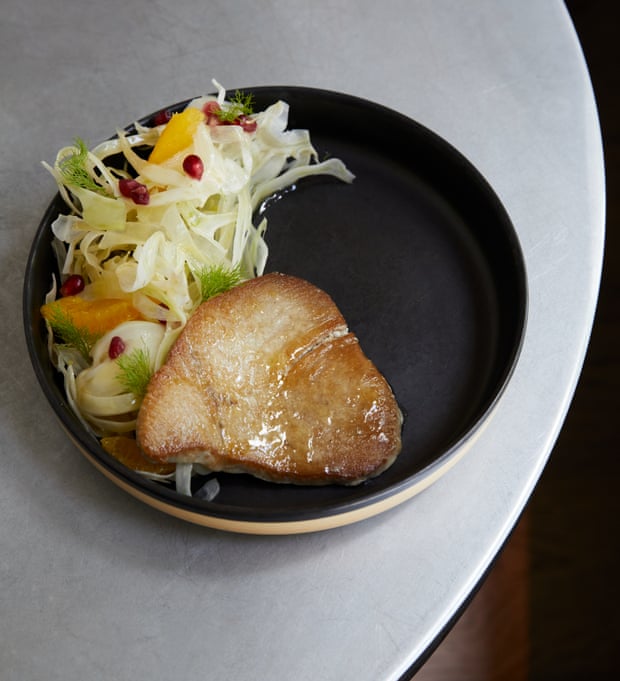 After the pasta, however, something told me that the path to the pudding would not be straightforward. By this point we had fallen into customer obscurity and weren't even offered another drink after the first, which now seems common after the first return. Finally, we ordered the chocolate and hazelnut budino, which was the alternative to the panna cotta or the three types of whipped ice cream. We waited and waited, before finally being told that our dessert wasn't ready and was in the fridge somewhere 'settled'. The bill, including kombucha and a glass of wine, was £72.
My Noci experience is symbolic of many of my dining out these days: functional, sometimes delicious, sometimes sloppy and devoid of spice. I quickly lose reasons to leave the house.
Noci 4-6 Islington Green, London N1, 020-3937 5343. Open Sunday-Wednesday 12-10pm, Thursday-Saturday 12-11pm. Around £35 per person plus drinks and service

The next episode of the third series of the Grace's Comfort Eating podcast is released on Tuesday, June 14. Listen to it here.