This is the most anticipated Twin Cities restaurant in recent memory: when and what would Ann Kim open in Uptown? For months on Instagram, we saw her in Mexico, learning about corn and nixtamal tortillas. Has the James Beard Award winning chef behind Young Joni and Pizzeria Lola opened a gourmet taco restaurant? During a pandemic?
We have answers. No, it's not a taco joint. Yes, that's good food. In the old Lucia. During a pandemic. After telling the world to "f *** scared" when she accepted the James Beard Award for "Best Chef: Midwest," Kim seems to be doing just that with Sooki and Mimi.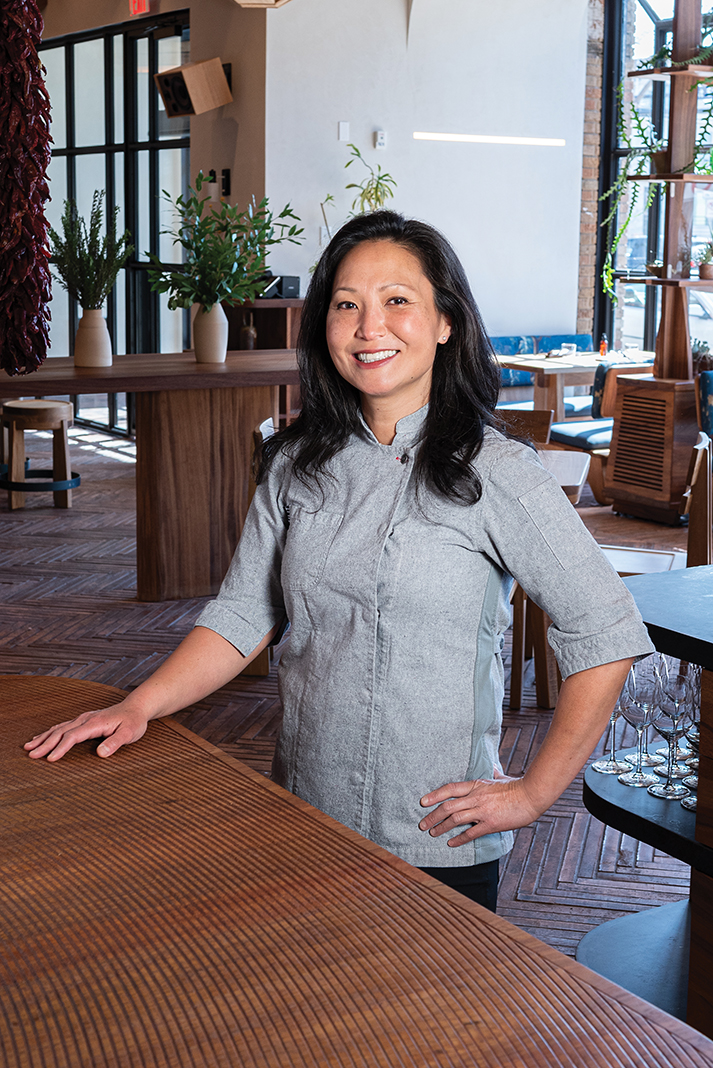 With everyone opening up pizza and chicken sandwiches to go, Kim has launched a stylish sit-down restaurant. For 10 courses, she priced it at $ 120 per person – not far from Gavin Kaysen's Demi, which costs $ 135 – and opened with an all-vegetarian menu. Retail businesses and restaurants have closed on nearby Hennepin Avenue and Lake Street, but Sooki & Mimi is open. Forget the fear, to say the least.
The menu is bold, courageous and pure Ann Kim. Just as she used pizza dough as the base for creative flavor blends, like her childhood kimchi with an Italian red sauce, she uses tortillas made from native corn and alkalinization as the base for a new exploration of flavors.
Fusion-style cuisine hasn't always worked out, whether as a dining experience or as a cultural statement. Some chefs from 25 years ago built Frankenstein monsters out of well-known dishes. Asian and Italian cuisine? Bam! It's a kung pao calzone! Kim's approach is different. Like the best kind of marriage, the sum of the individual flavors makes the whole dish better. The broths excel at this: the pozole crossed with a Korean doenjang jjigae (soybean paste stew) is ridiculously good. Aguachile is spicy, funky, and earthy with raw cauliflower, avocado, mango, daikon, and carrot.
The sheer force of the imagination to crown a rich mole blanco with a shaved jicama ribbon, all on top of an Oaxacan corn tortilla, is amazing. His nod to birria, the hottest taco trend, looks at maitake mushrooms and shiitake custard. The earthy richness of the dish hides the fact that you are not eating meat. A bunch of Korean radish is fried tempura-style on a Mexican leaf called hoja santa. One dish after another surprised and delighted.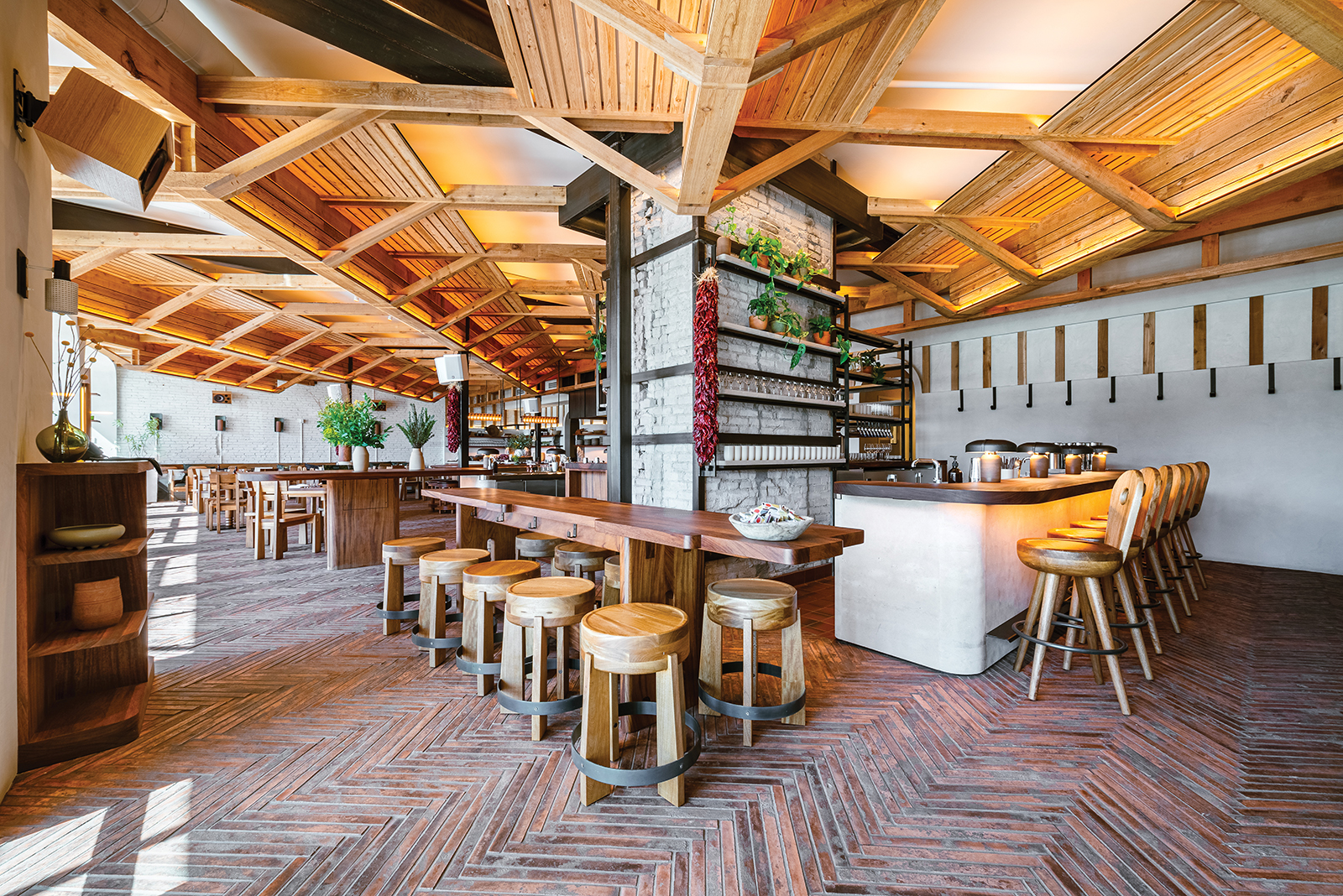 From a design perspective, this is another absolute knockout. If Young Joni is the dark, brooding Los Angeles-style teenager, Sooki & Mimi is her light, confident, more grown-up big sister. Large windows, light wood, and wide sight lines, because this is the place in Minneapolis to see and be seen. It's hard to imagine this belonged to Lucia: one of the reasons it took so long to open is that Kim's team blew up the wall separating the bakery from the dining room, and they had to add support to support the rest of the building.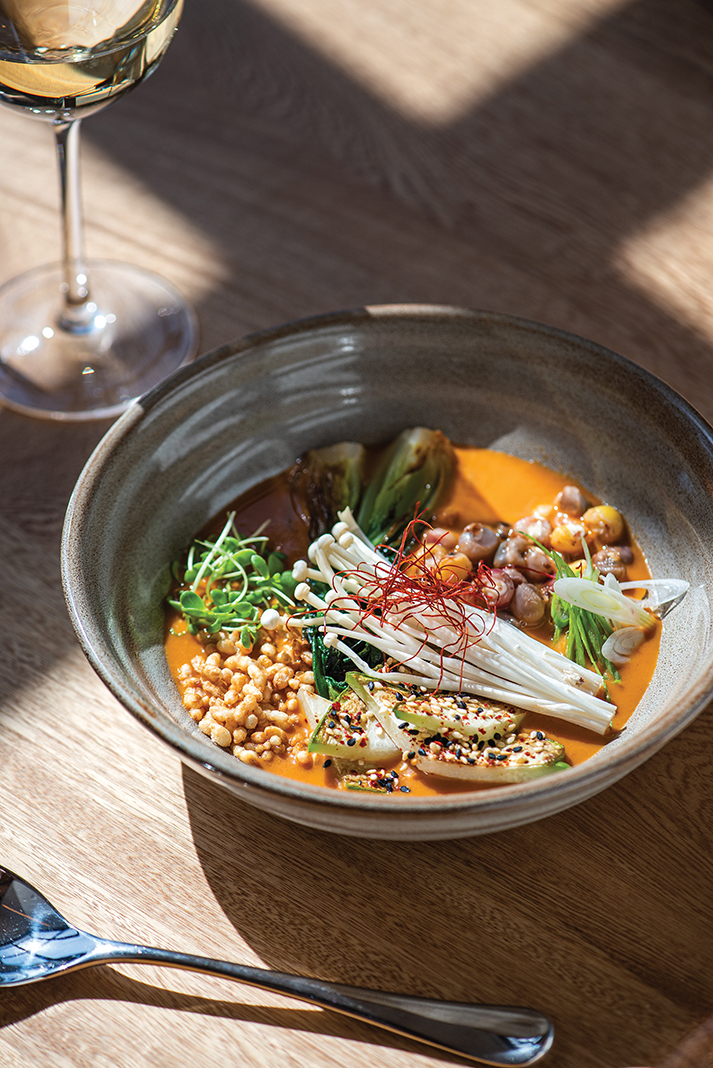 The wine pairings were the biggest value of the evening. Thoughtful glasses of unusual varietals complemented the bold flavors dancing on our tongues, all for just $ 50. The service was equally attentive; we learned the history of each dish but also got simple instructions on the recommended way to eat it. Knife and fork. To gather. Small touches made the evening special.
Sooki & Mimi ask a lot of questions about where we are heading as a food community. The evolution of tastes, combined with the loss of group outings and expense dinners, has eliminated almost all of our four-star restaurants (Bachelor Farmer, Burch Steak, In Bloom, Bellecour). Are we ready to return to Uptown? Are we interested in a two-hour, $ 125, 10-course dinner? Ultimately, Sooki & Mimi takes on a more permanent form with an a la carte menu. If the inventive flavors we've experienced are any indication, we'd be smart to go in the direction Ann Kim decides to take us.
1432 W. 31st St., Minneapolis, 612-540-2554, sookiandmimi.com, @sookimimi