Service coffee at the counter in part, refined-casual dining part. Chef Daniel del Prado has teamed up with pastry master Shawn McKenzie to create the perfect restaurant for Walker Art Center.
It's easy for lunch or a gallery tour, but also romantic for a date night with global flavors to suit the setting. My wife and I went together, we brought friends from out of town, and we went with our kids and friends who live in the neighborhood.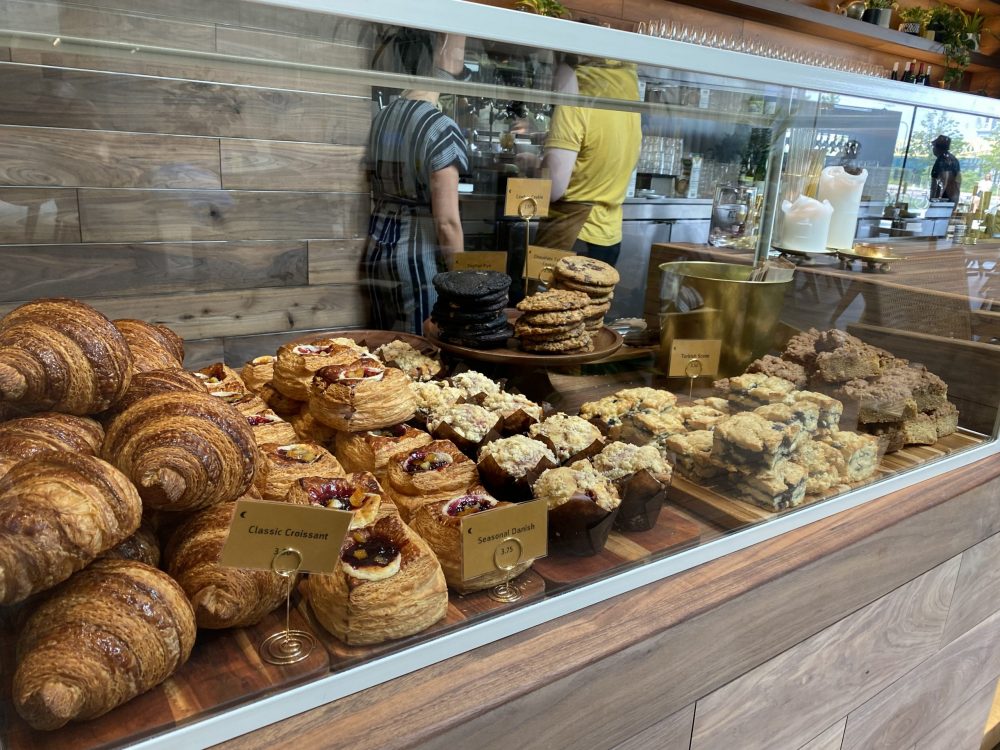 Turkish and Moroccan influences abound, including plenty of harissa, labneh, and za'atar. The lamb burger with a single slice of piquillo pepper and the crisp, crisp tuna tabbouleh are great starters, but the contrasting textures and flavors of the vegetables are what really shines.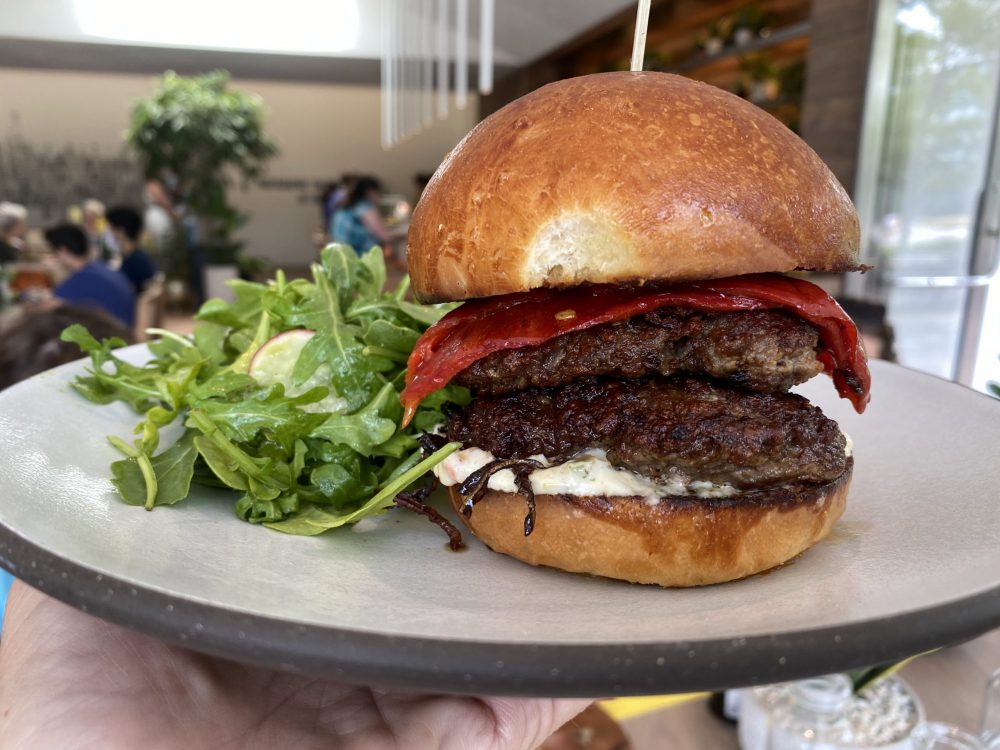 The menu is tight and focused, with six garden items, a handful of snack platters, and a plate section with sandwiches and entrees. The pita is absolutely addicting – it's more Lebanese in nature, thinner, and lighter than you might expect. The mezza plate with olives, labneh, prosciutto, and some really tasty olive oil is a great $ 13 thing to share with friends.
The onion tart tatin ($ 12) is an absolute work of art: fine julienned onions with lavender and thyme. Just a tasty beauty.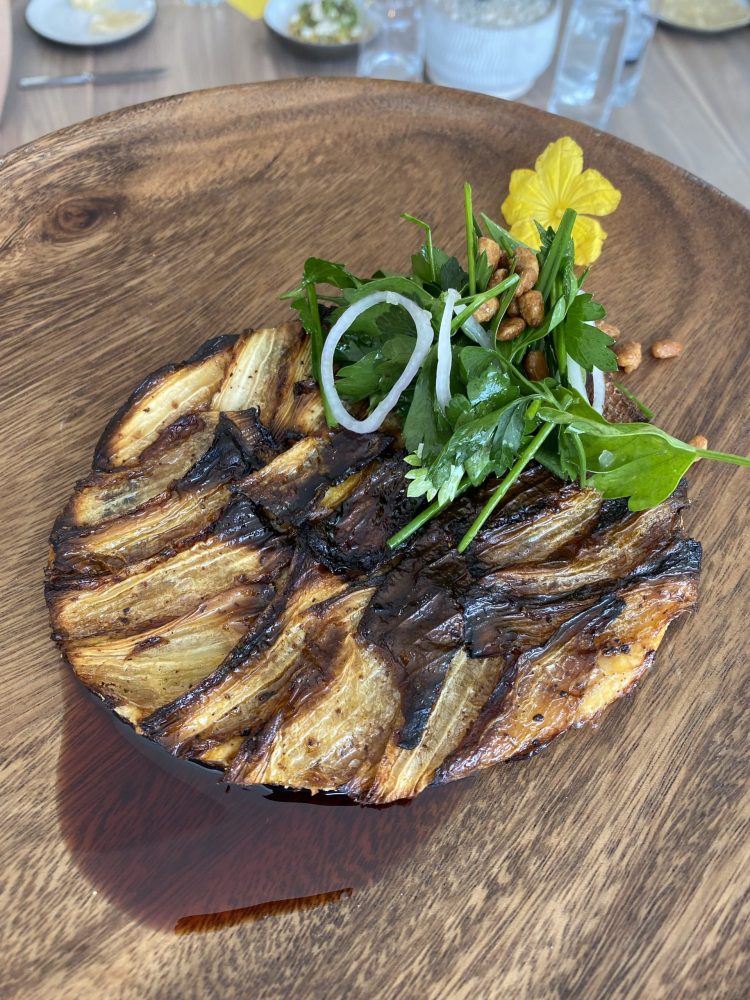 Don't miss the peach and tomato panzanella or the fried cauliflower with spicy peanut sauce and creamy burrata. We also liked the spiciness of the tuna tabbouleh, served over quinoa with tomato jam and fresh parsley.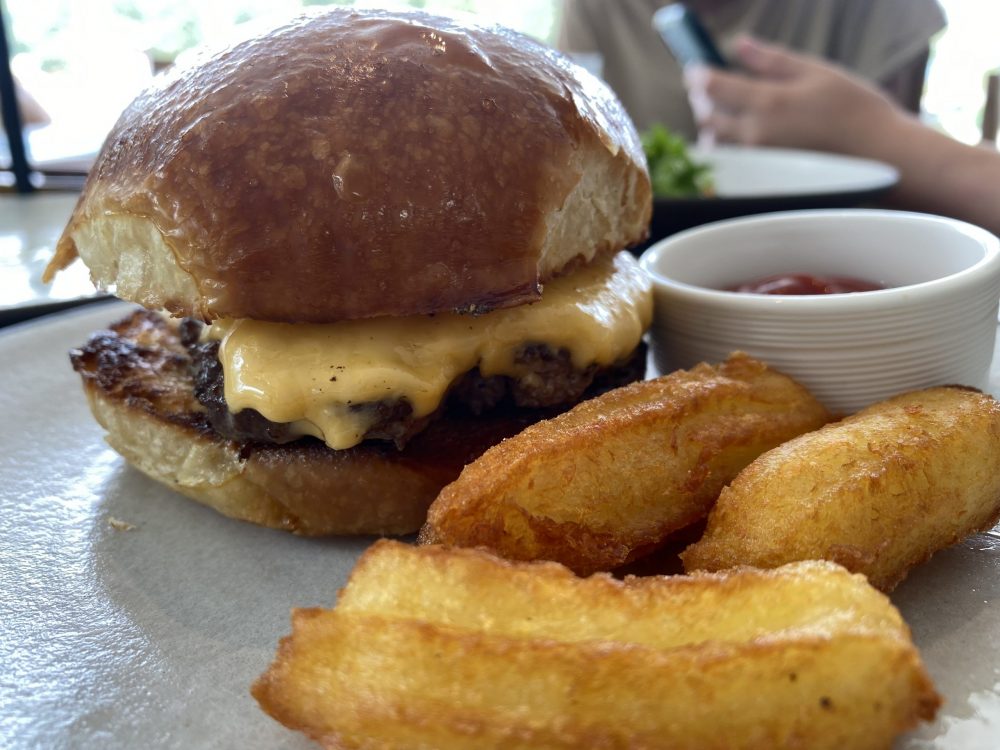 And well done for the thoughtful kids menu, because you should bring your kids to the sculpture garden and the Walker! The $ 8 Cheeseburger is a 1/4 pound, meaty, salty, well-done burger served with the potato churros made famous at del Prado's Martina.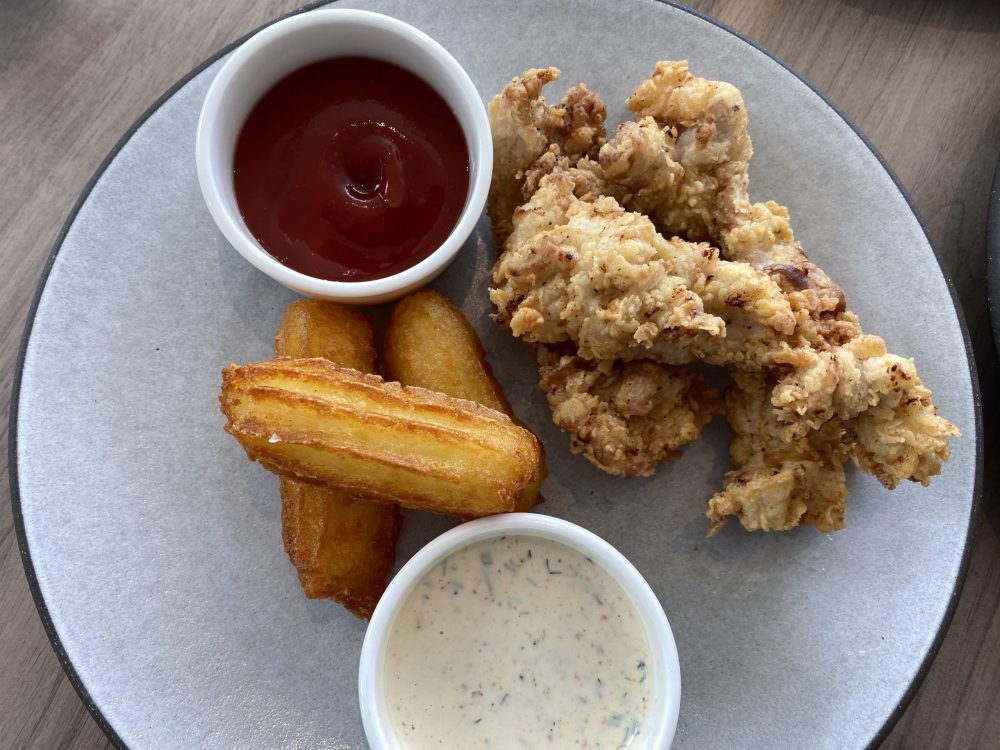 Real chicken in those chicken fillets too, and a light touch on the batter makes this a $ 7 bargain that I can order without my children. Coffee and tea during the day, a very nice wine and cocktail list in the evening (including zero-proof cocktails like a cardamom, a pomegranate herbal concoction called the Gazoz not to be missed), c This is another solid restaurant from a chef that doesn't seem to be lacking.
Plenty of street parking near the Walker and an underground ramp make this an easy place to visit. Ordering is done online through your phone where you can add things while you're at it (don't forget to close), although friendly waiters have come to help and make suggestions.
725 Vineland Place, Minneapolis, 612-375-7542, cardamommpls.com