Hvar is one of those jewels of the Adriatic, pine trees, deep blue sea with steep hills and Venetian villages. It passed through the hands of Greeks, Romans, Slavs, Turks, Venetians, Austrians and now Croats, all attracted by its magnificent and strategic location. In recent years it has acquired something of a reputation as a party island and, indeed, in the capital, the summer months throb to the sound of cool beats. Yet at Maslina Resort, fifteen minutes from the town of Hvar, near the ancient UNESCO-listed capital of Stari Grad, all is peace and quiet.
The only sounds are the sea, birdsong and the occasional ferry. It is set in a stunning location overlooking the bay of Maslinica with views out to sea and the islands beyond.
It fuses classic Mediterranean styles with contemporary French touches and the integrated interior design takes inspiration from the Adriatic Sea, salty summer breeze, pearly white rocks and dense green forest. Rather than a single large building, accommodation is in small, low-rise pavilions, clad in wood to blend in with the surroundings. They are clustered around the pool and each has its own elevator and stairs to give it a boutique feel.
Rooms are spacious with large balconies, tasteful furnishings, and the best amenities and fixtures money can buy. Wall-to-ceiling glass doors mean everything is light and airy, the terrace an extension of the room. You are surrounded by nature with the scent of rosemary and sage perfuming the air. This is five-star luxury at its finest.
Something for everyone, honeymooners, couples, families, even business people.
Lodging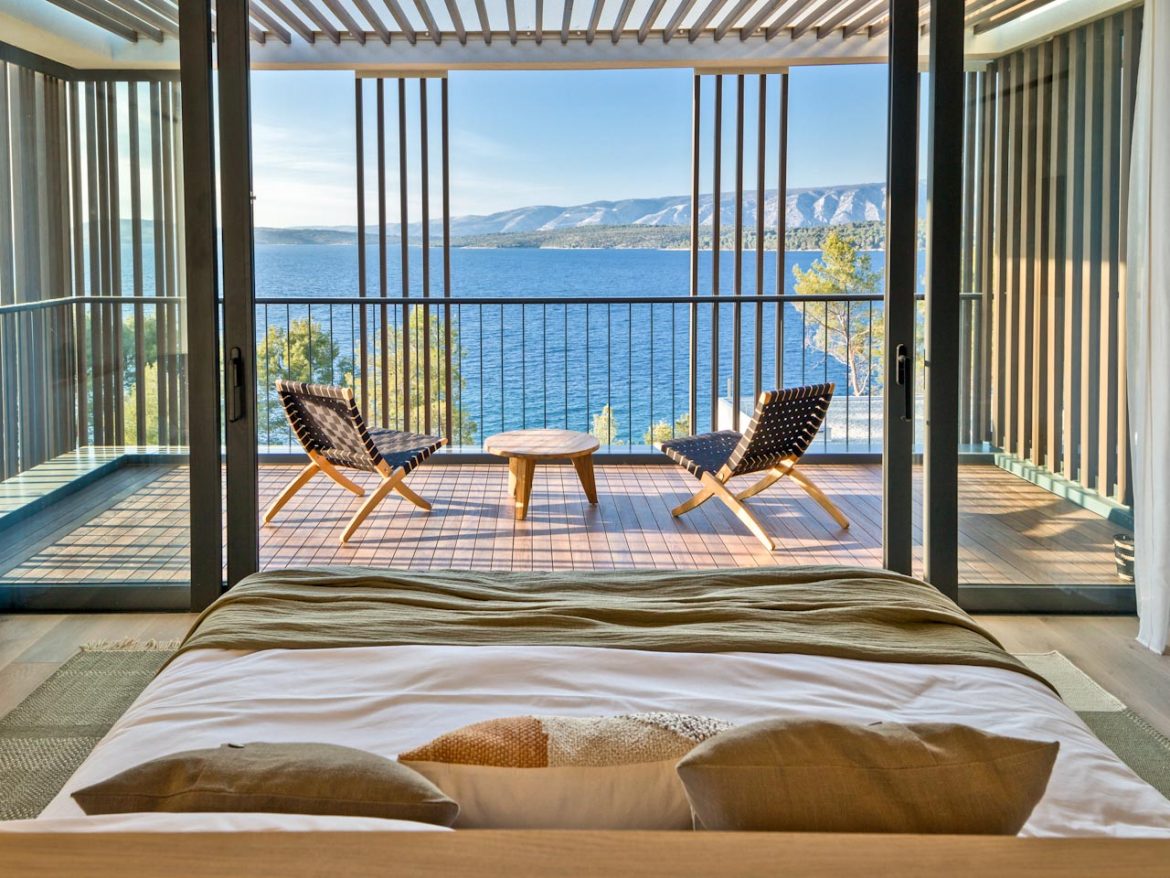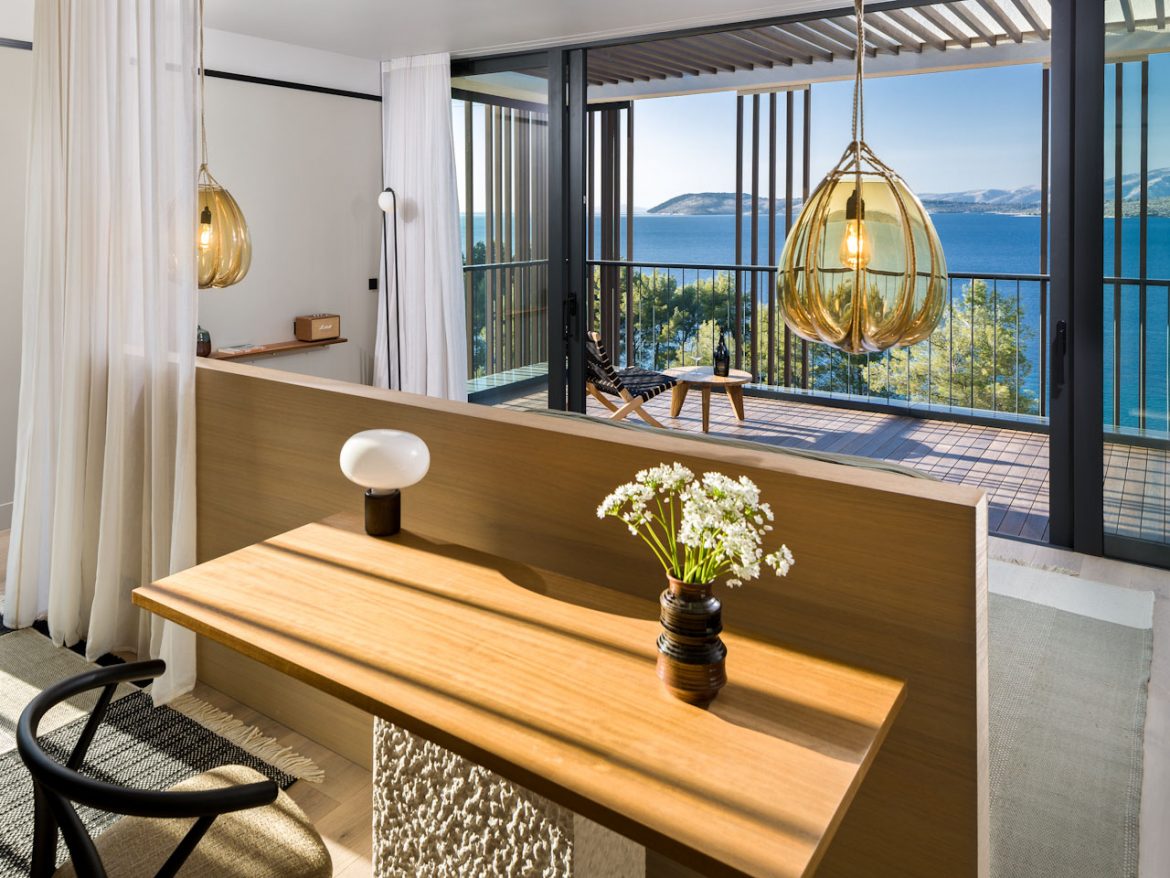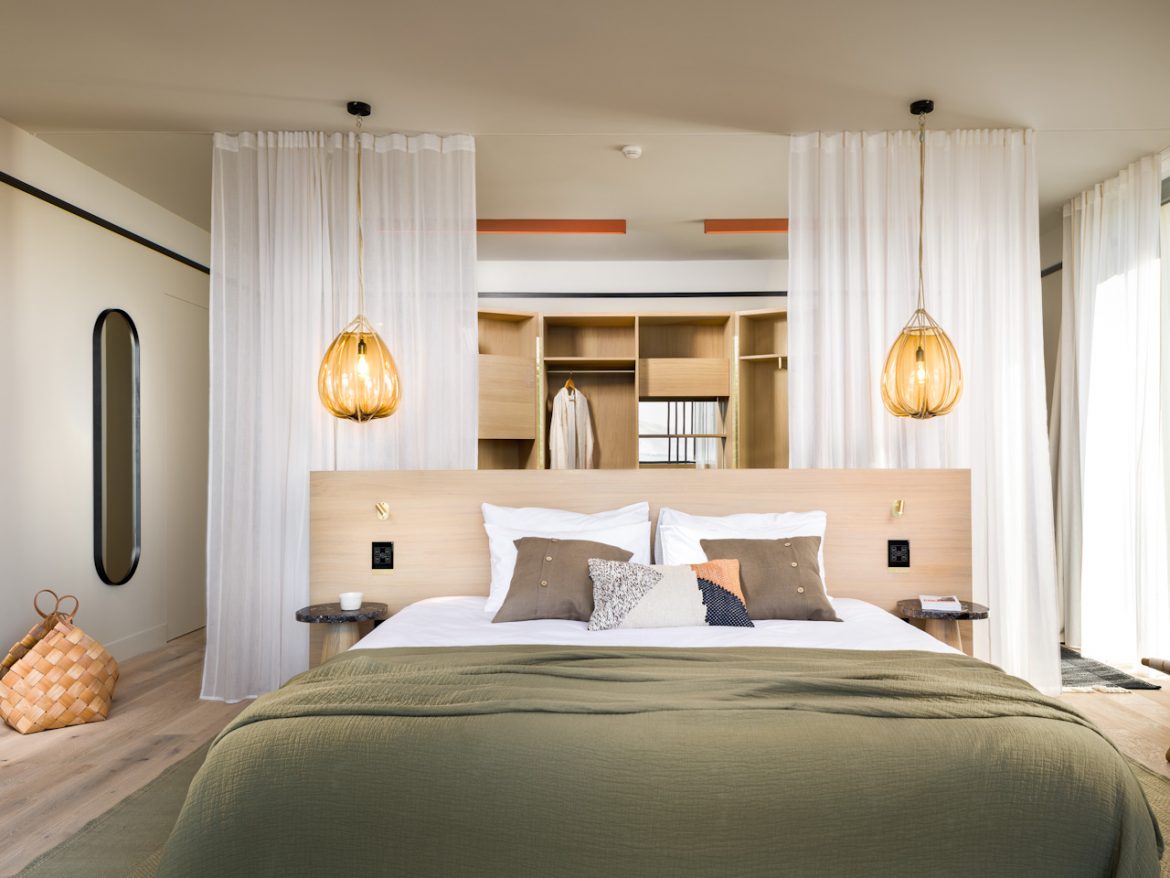 There are 33 rooms, 17 suites and three private villas. Some suites and all villas have private pools. I stayed in a panoramic room with a king-size bed facing the large terrace overlooking the Adriatic. You've heard of infinity pools, but with the sea view, they're infinity rooms.
Muted beige carpets cover the wooden floors and there is a large desk behind the bed, supported by a piece of white stone from the island of Brac. The designer cabinet is like a triptych altar screen, which can fold back on itself if desired. It contains a fridge, a kettle and even shoe racks. Soft drinks and water from the minibar are free and the only thing missing is a Nespresso machine.
Sophisticated electronic panels control all the lights and air conditioning and there's a large TV on the wall and a miniature Marshall amp to plug in your sounds. The bathrooms contain double sinks, a large bathtub and a separate rain shower. Bathrobes and slippers are provided. Exceptionally, there is a separate toilet with its own sink and mirror, with terracotta tiles.
food drink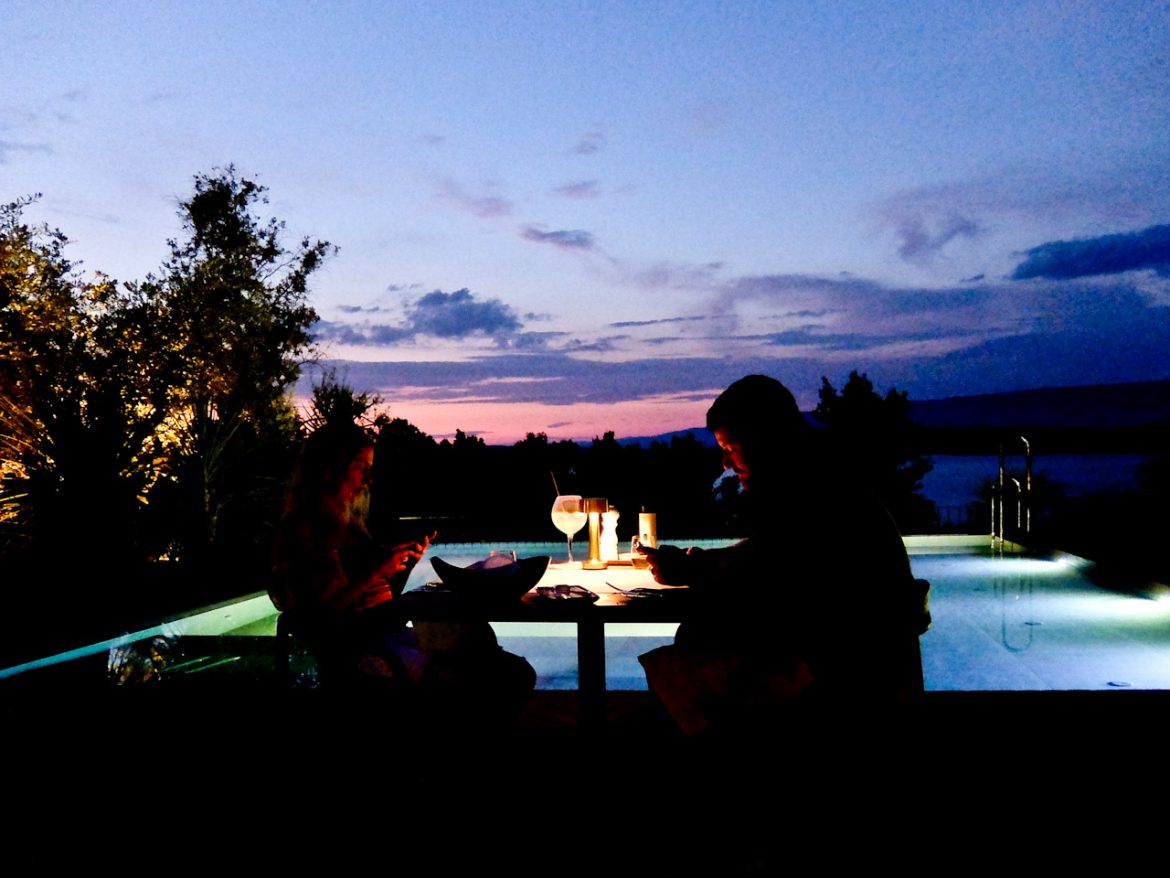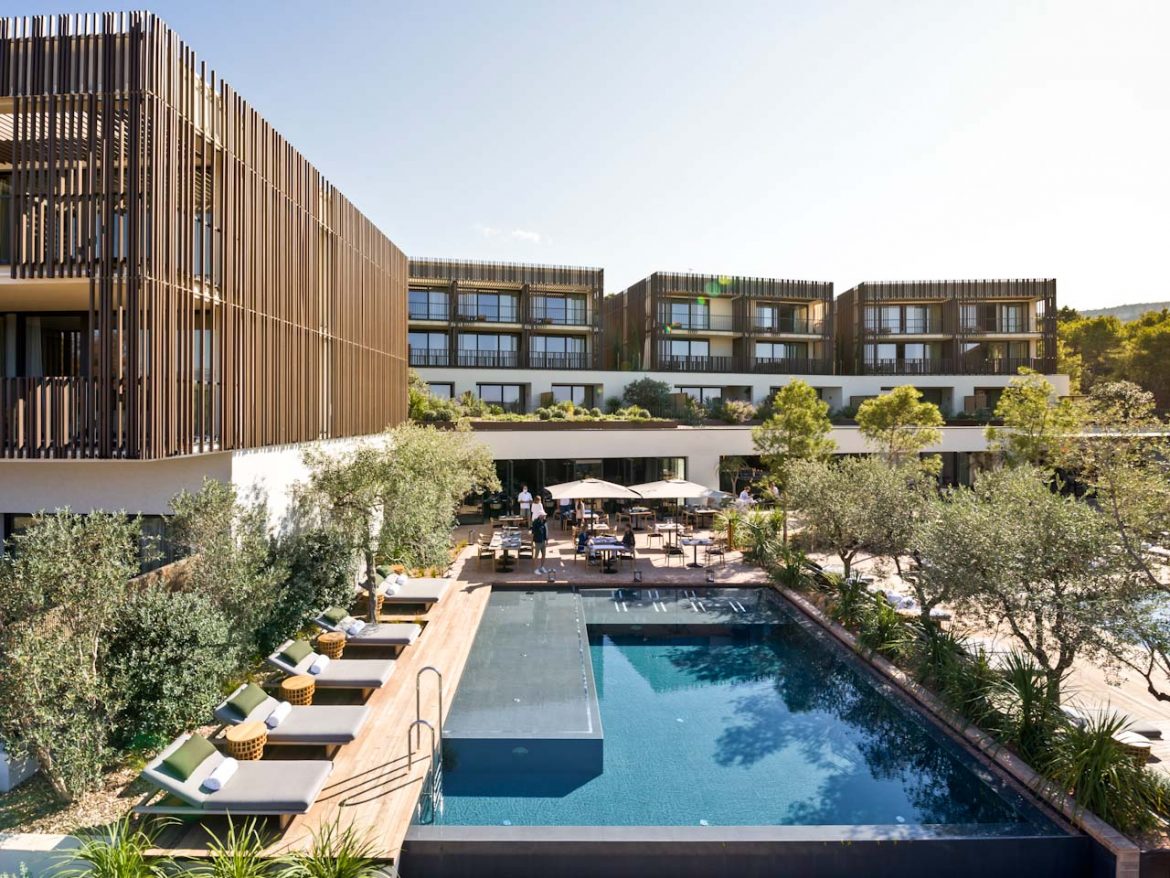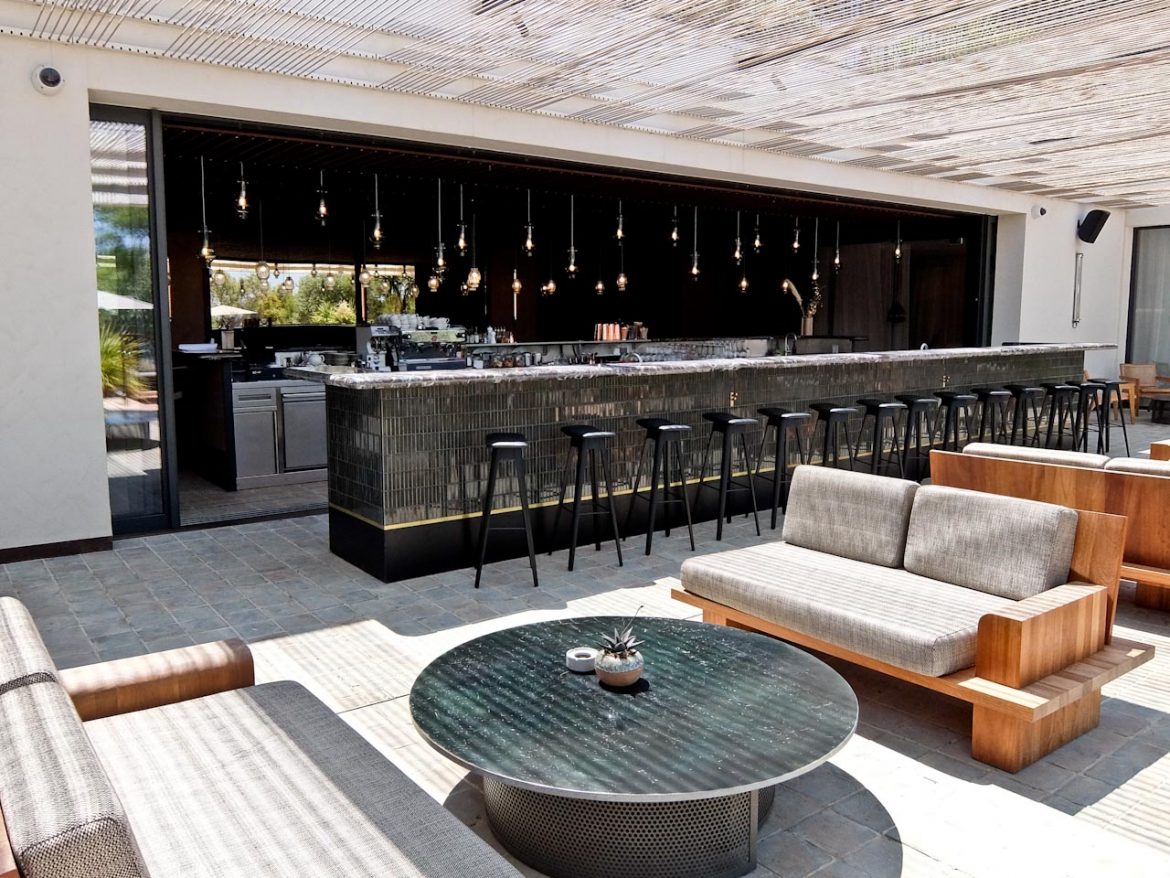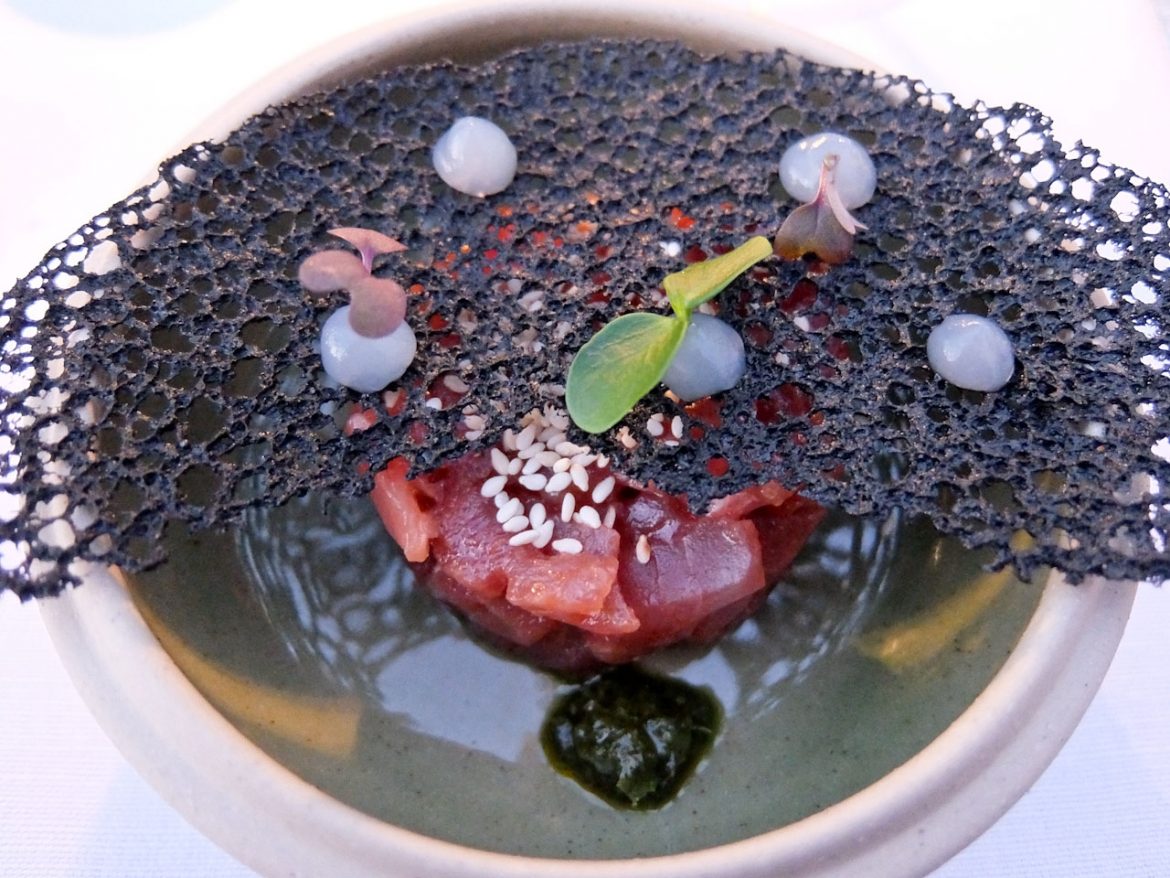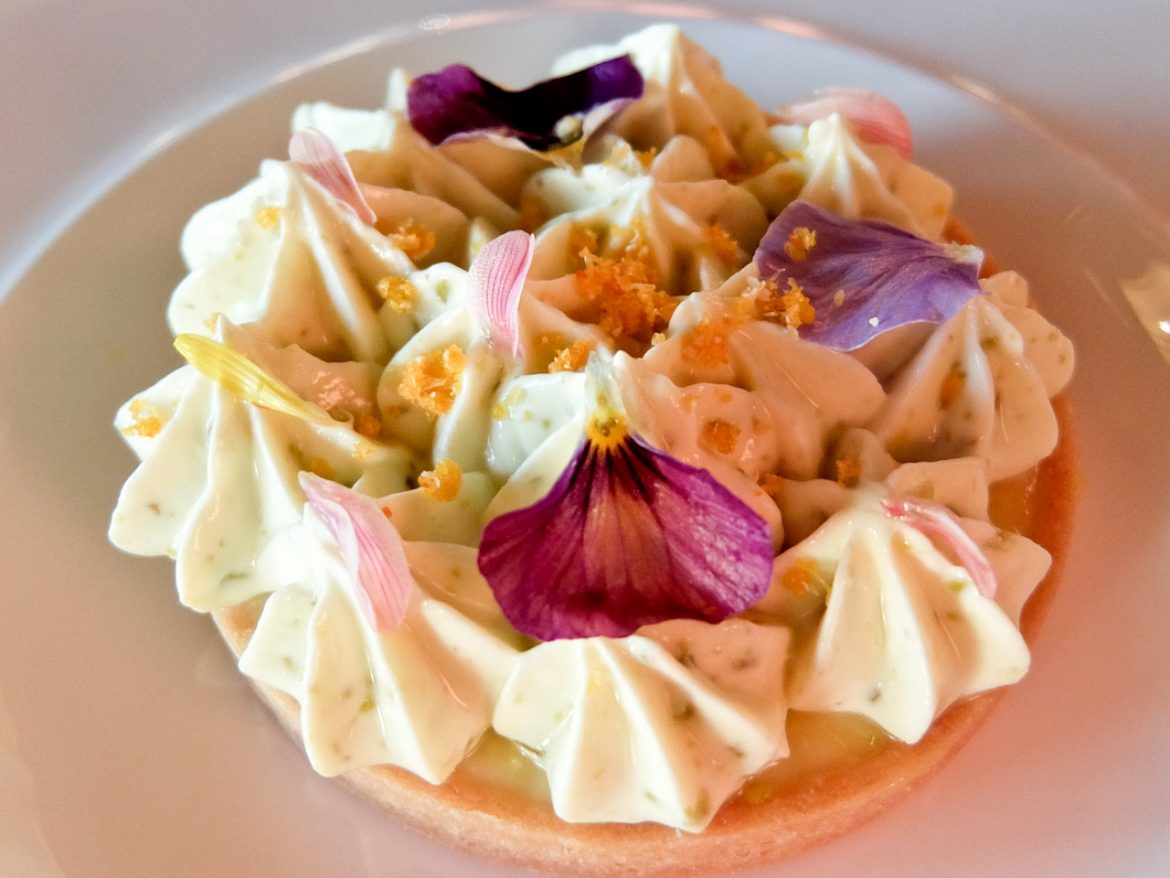 The main restaurant opens out onto the pool deck with a long running bar. Dine indoors or outdoors, depending on the season and the menu is contemporary Mediterranean.
Chef Massimo Cvek is originally from Istria and chooses high quality local ingredients to create imagery on a plate. There's an all-day poolside menu but at mealtimes choose a la carte or opt for the chef's tasting options. A wide selection of wines and spirits includes local options, as well as classic and craft cocktails.
Down the hill near the sea is A•Bay, an open-air beachside hangout spot perfect for watching the sunsets while sipping cocktails or champagne. It also serves Mediterranean tapas and small seafood plates.
Facilities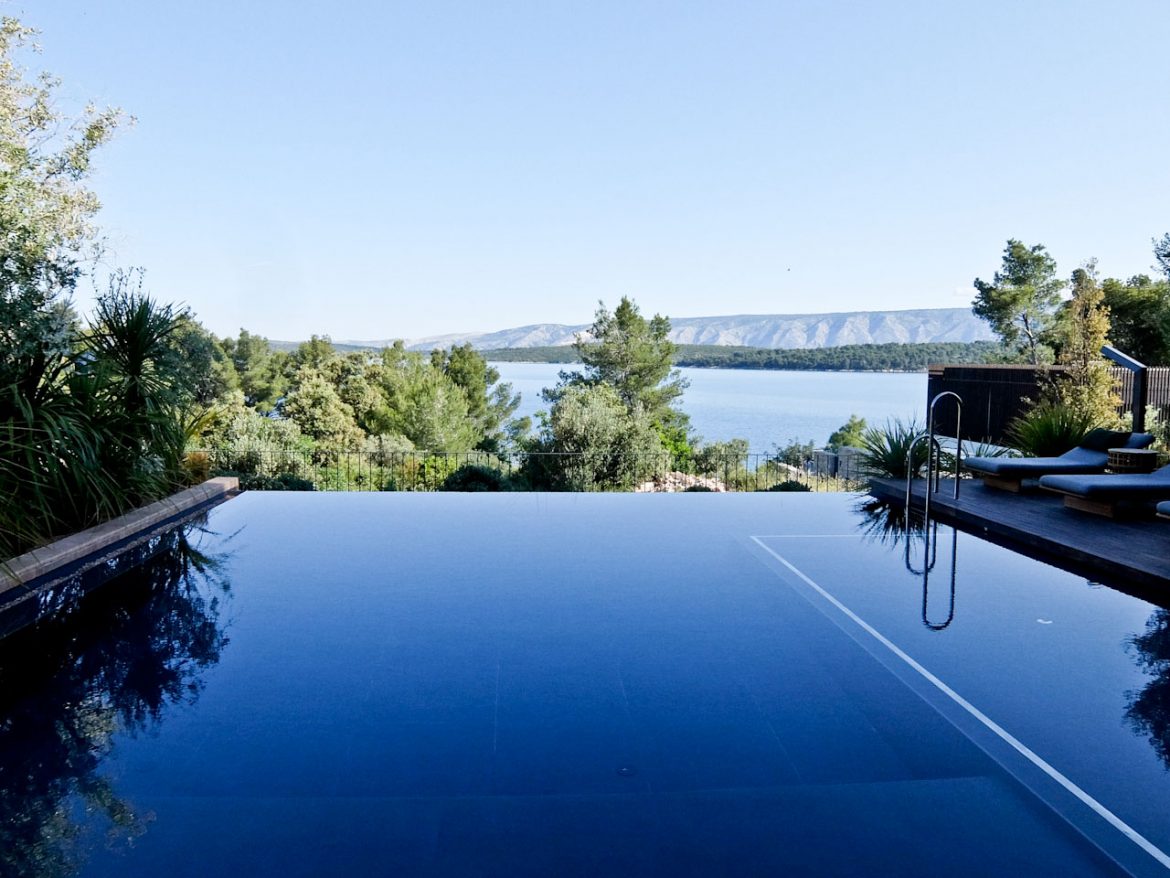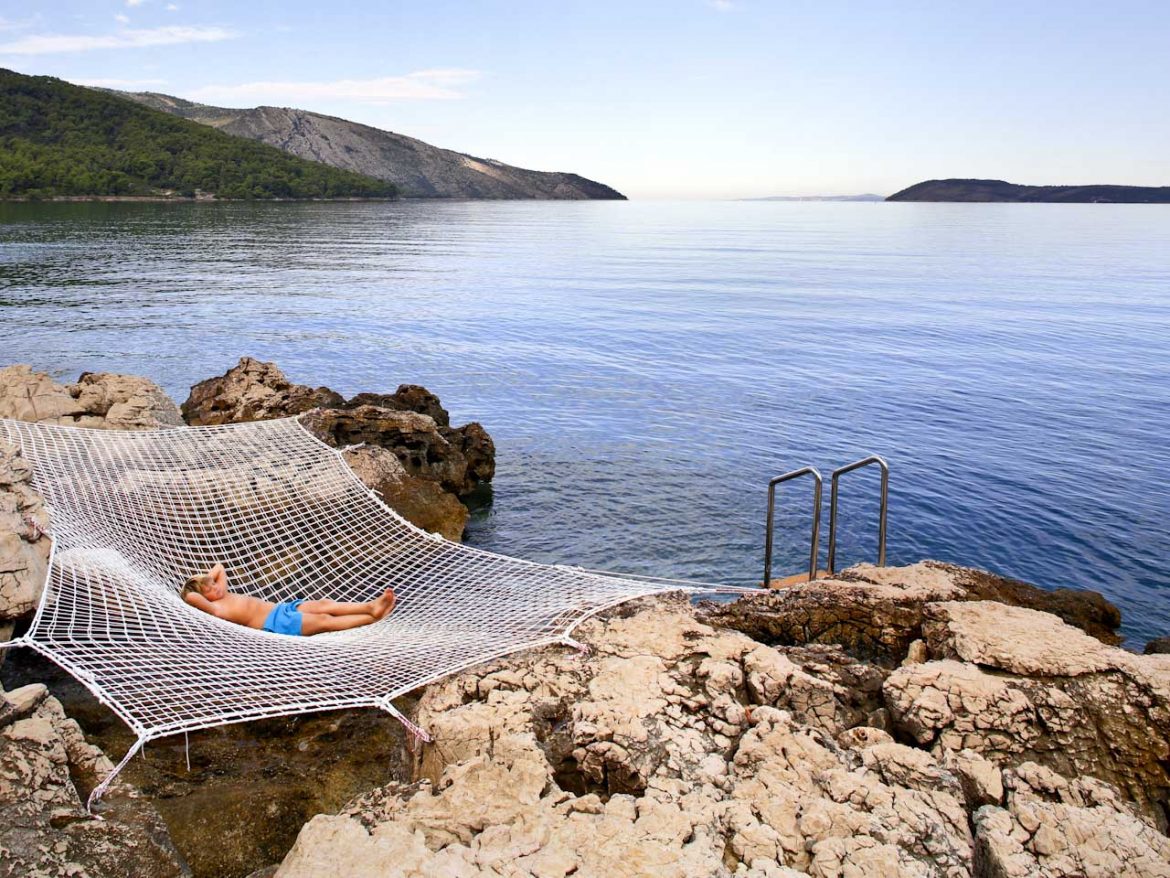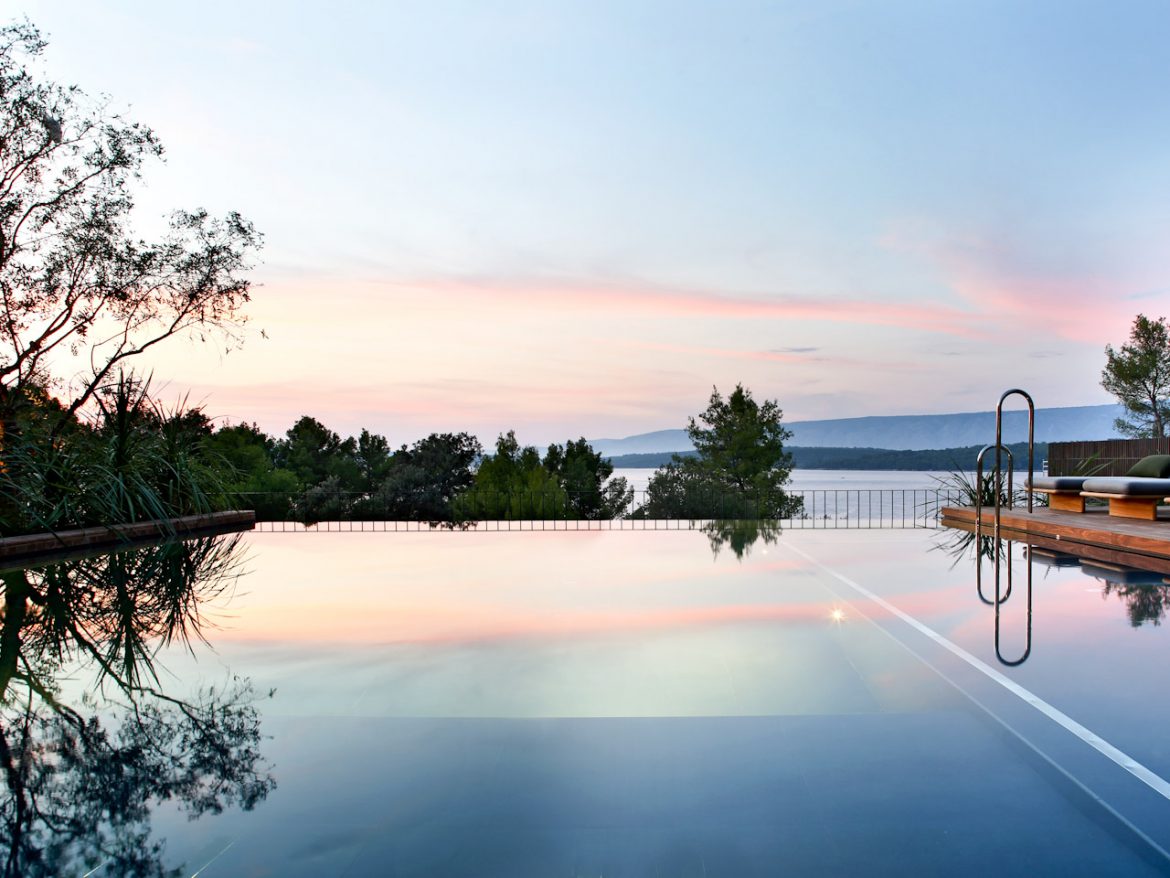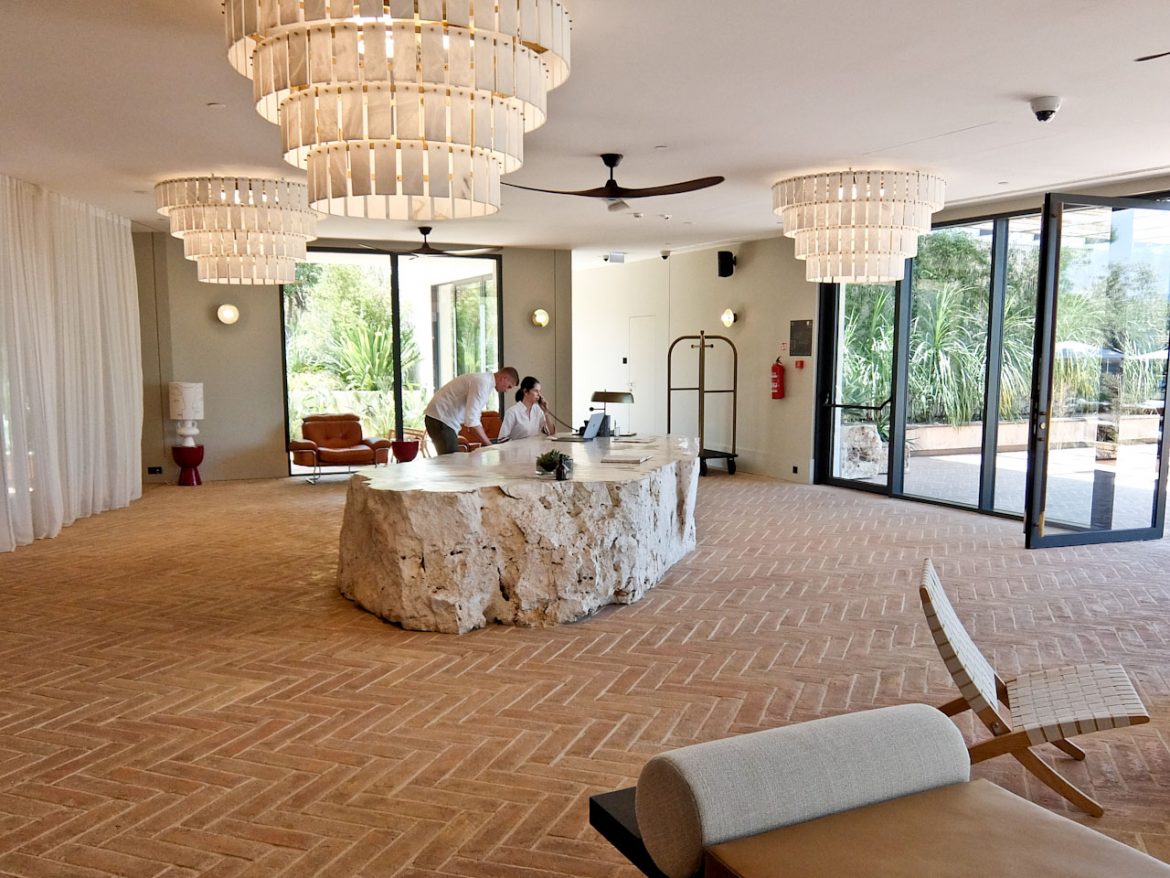 Some suites and villas have private pools, but there are also two heated pools located in the heart of the resort. The large family pool is ideal for soaking up the sun with a shallow area for children. Adjacent is an infinity pool, opening out to stunning views of the bay.
By the sea are deckchairs next to a small pebble beach and a ladder leads down to the sea for a quick dip. A few steps away is the sandy beach surrounded by fine, dense forest and a private sunbathing area.
Pharomatiq Spa sits amongst native pines, medicinal herbs and olive trees. It contains treatment rooms, a modern fitness center, hair salon, and thermal wet areas with indoor and outdoor relaxation areas. It offers a variety of massage techniques, sound therapy, vibrational healing, herbal tonics and therapeutic grade essential oils. Conscious movement classes include various forms of yoga, meditation, and fitness classes.
The library offers a fine selection of international authors and several languages, the library's extensive collection of books showcases the rich cultural and historical heritage of Hvar and Dalmatia.
The conference room is a media room that can be used as a conference room, meeting room and cinema room with settings that can accommodate up to 20, 25 or 40 people. High internet bandwidth is available for online meetings
How much
Prices start from £270 per night for a Bay Room based on two adults sharing breakfast.
What's nearby?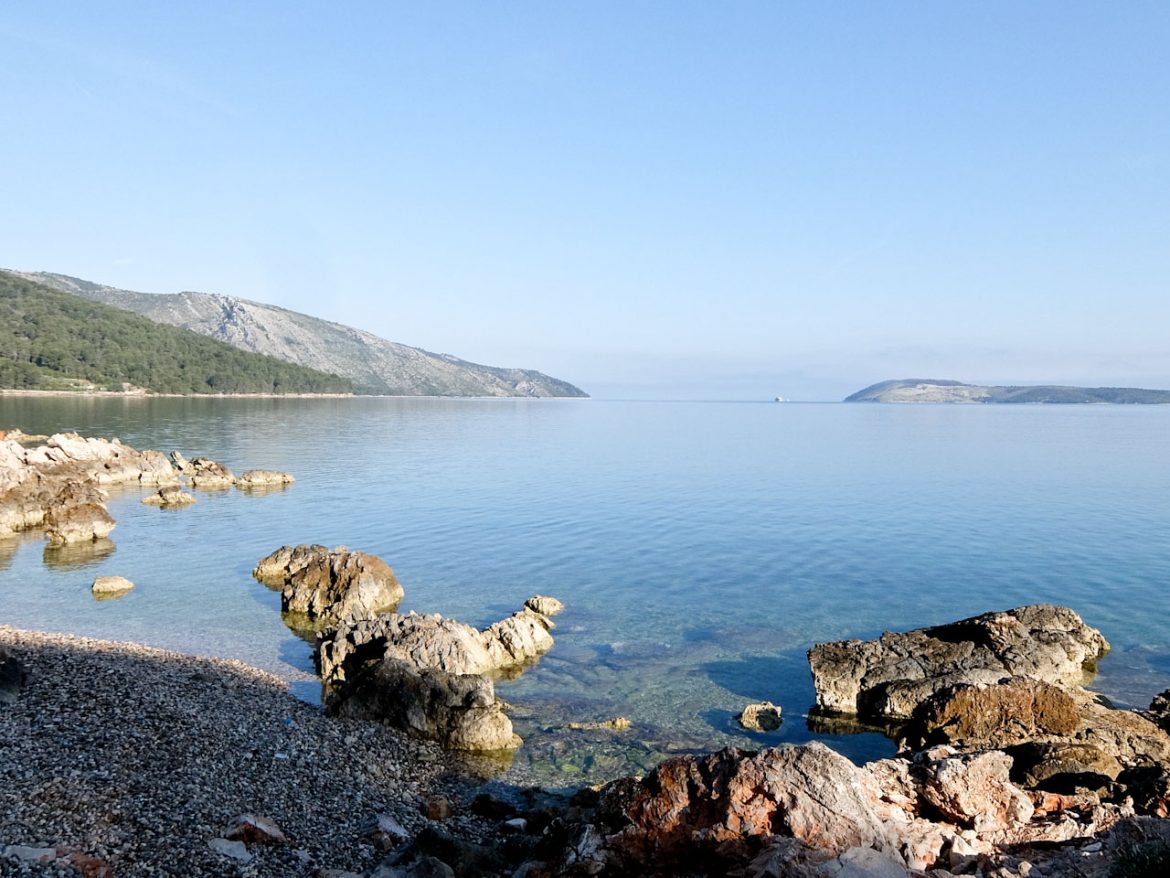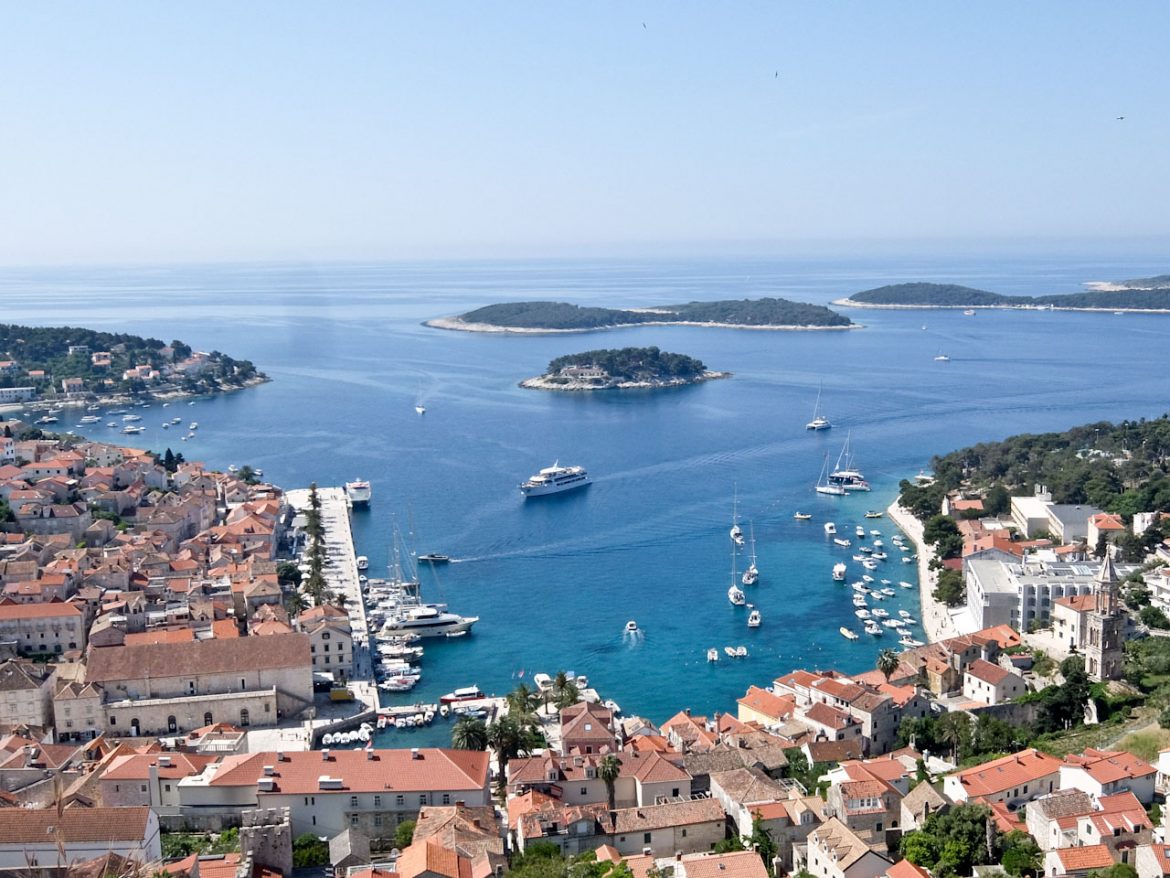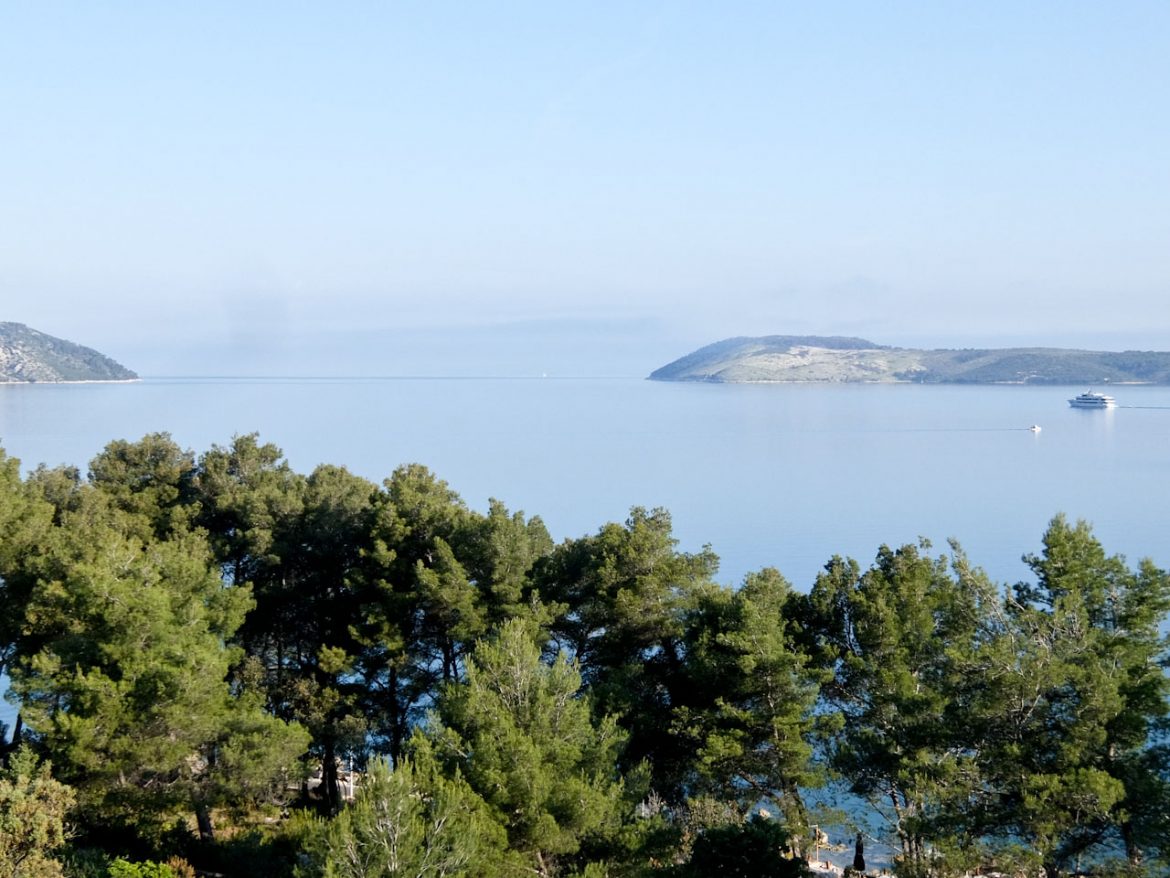 Just a 20-minute walk away is Stari Grad, the ancient capital, a UNESCO World Heritage Site, ideal for sampling local cuisine or shopping. The town of Hvar, with its 16e century fortress, is a 15 minute drive away. The area is ideal for trekking, with many hiking trails connecting the southern and northern part of the island through olive groves, lavender fields and vineyards. Local wine producers offer tastings.
The hotel offers a speedboat service from Split airport, which takes about an hour.
Boat trips to nearby islands, snorkelling, paddleboarding, windsurfing and kitesurfing are some of the most popular water activities on the Adriatic coast. The nearby Grapčeva Cave is full of stalactites and stalagmites and houses prehistoric paintings dating back to 4000 BC.
---
VERDICT:
If you want the luxury of a Relais and a Chateau while getting away from it all, Maslina Resort is definitely for you. The cuisine is inventive, the local wines surprising and the cocktails inventive. Best of all, the natural scents and gentle sounds of water will ensure you have a relaxing night's sleep and you'll wake up to stunning sea views.