As those of you who have followed various blogs know, I have been looking for the perfect hairstyling experience for a long time.
A friend in the industry told me about The Chapel and how different they are, so I got to see for myself how different they really could be?
A short walk from Angel Tube in London's bustling Islington, The Chapel is a haven of peace!
The experience begins even before entering the salon with the most efficient and user-friendly pre-care!
I was personally called to arrange my pre-appointment consultation and skin test, which was then followed by an email and a calendar appointment – perfect for my OCD planning!
The purpose of the pre-appointment is to meet your stylist and discuss ideas and techniques so that on the day of the appointment you are already good to go!
During the pre-consultation I first met the amazing Karlene, she listened to exactly what I wanted, then explained various techniques that would work, explaining all the jargon and simplifying everything so that we really understood each other. .
At The Chapel, they provide a truly bespoke service, so it's not just "babylights" or "balayage" but a combination of the two if that's what your styling goal demands. Karlene took into account the texture of my hair and the existing color and explained how she would create the look of my dreams.
It was a truly personalized experience and I left very excited about my date in a few days, rather than worried about whether I would be misunderstood or pushed into something I didn't want.
The other really unique thing about The Chapel is that they charge per time rather than per service. It was music to my ears, I was so tired of choosing a service that matched a salon's price list rather than choosing the look I wanted.
This means that the cost is based on the time taken, so your (free) consultation, color in any technique (s), shampoo, toner, treatment, blow-dry and styling can be fully customized for anything you want. and your stylist agree on your needs look!
On the day of my date I was greeted by the smileiest and friendliest receptionist I have ever met, she brought me out of the snow and into the deceptively large living room and took my coat while taking my drink order.
Then it was in the comfy sofa corner before we started – The Chapel recommends arriving early if you can so that you can have time to decompress and forget about the stress of your job / commute / deadlines and 'enter the area.
Karlene then came over to sit with me briefly on the couch, despite the number of clients she has to see each day, she remembered me and our ideas perfectly, we quickly recapped the plan and then got on with it. All along, I felt like we were working as a team. You can tell how talented she is, but she also has such a warm and laid back way which made the whole experience enjoyable, I felt completely safe in her expert hands.
After my shampoo, I was given an amazing head massage, with my feet elevated in their super comfortable pool chairs, the whole experience took on a luxury spa feel even more!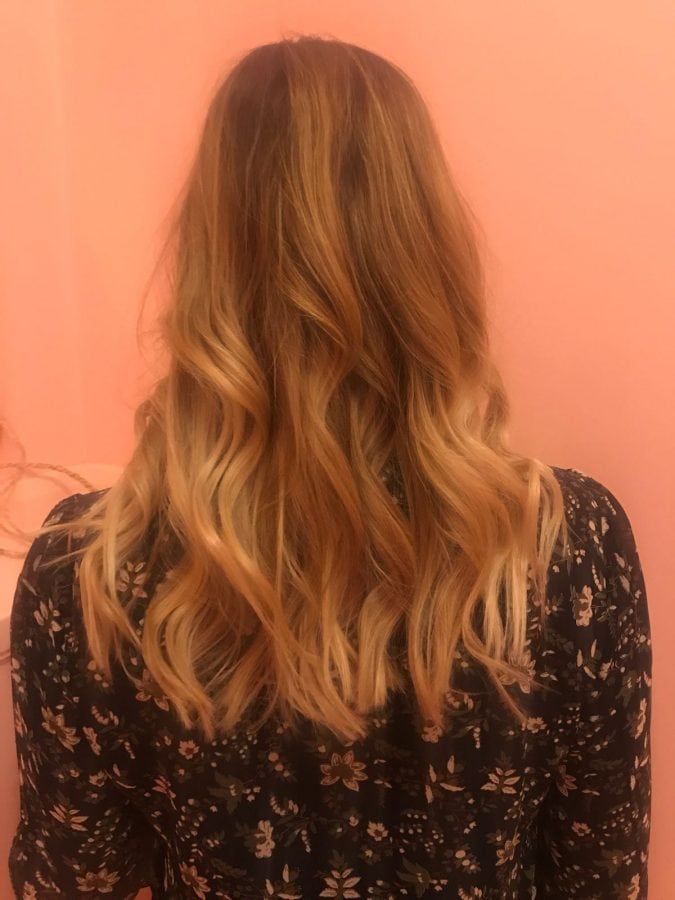 When we were done I couldn't help but smile, I was incredibly happy with my color, fit and style. I walked away with the color combination I always wanted and Karlene also gave me lots of tips on how to style and maintain it afterwards, she showed me some simple techniques that even I did. , I can manage at home. I felt like I had taken a styling masterclass on top of everything else!
At the end, Karlene told me that at The Chapel you can just book a 15-30 minute slot and go for a fringed trim or a few extra babylights so you can constantly maintain or update your look without again need a full appointment. time!
Finally, Karlene listed all the products she had used and recommended for my hair.
I was really thrilled with everything about this place, not only will I be going back, but I think it's safe to say that I won't be going to another barber for a very long time!
The chapel also have lounges in Tunbridge Wells, Sevenoaks and Verbier.
Words Carlotta Stephens