Whether you are traveling from Port Everglades or PortMiami there is no shortage of South Florida hotels, so I decided to give the Hyatt Centric Las Olas Fort Lauderdale a try in order to be near one of the best things in do in Fort. Lauderdale.
In my opinion, a hotel very close to the port where your ship departs from is not very important since you will have to take some means of transport to get there. Also, I prefer to be close to something fun to do near my hotel that I can walk to the day before the cruise.
The Hyatt Centric brand is a selection of hotels located near popular destinations. The idea is that these full-service hotels are close enough to the action, and Los Olas Boulevard is a mecca for shopping, dining, and nightlife.
Here you will find boutiques, galleries, specialty stores and many restaurants. It is the ideal place for the day before your cruise when you want to enjoy an evening easily accessible on foot.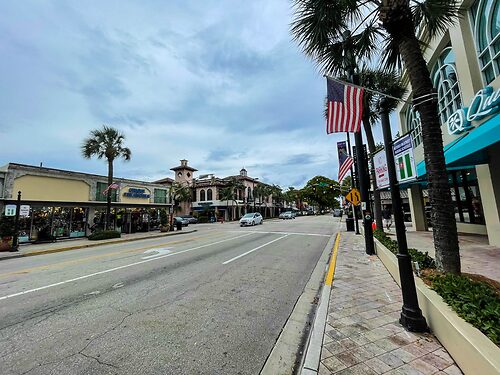 The Hyatt is about 5 blocks from where the Los Olas experience begins, so it's about a 5-minute walk from the hotel entrance.
The hotel is located right in downtown Fort Lauderdale, surrounded by office buildings, restaurants and more.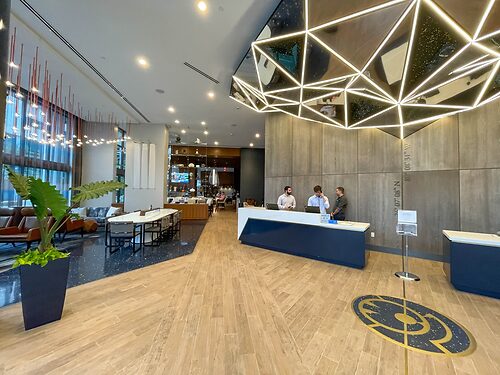 The property features a fine restaurant / cocktail lounge and 24-hour fitness center, as well as a rooftop swimming pool with a bar. Breakfast and parking are available.
The hotel is brand new, having opened in 2020 and it still looks like the grand opening ceremony took place last week.
For this stay, I booked a King Bed Skyline room. In addition to being close to everything there is to do in Los Olas, rooms offer views of Fort Lauderdale.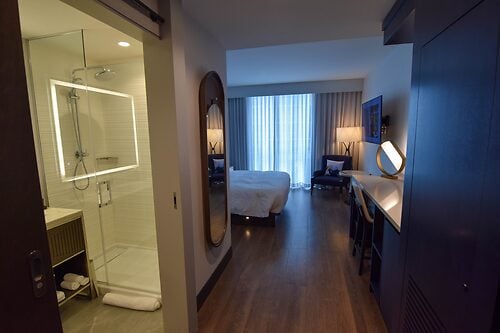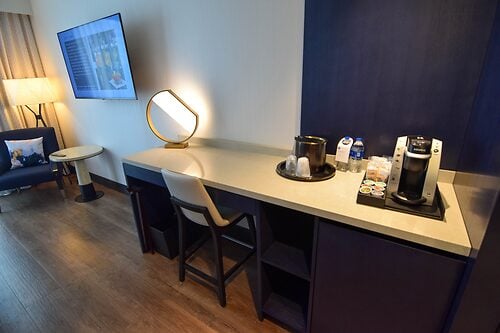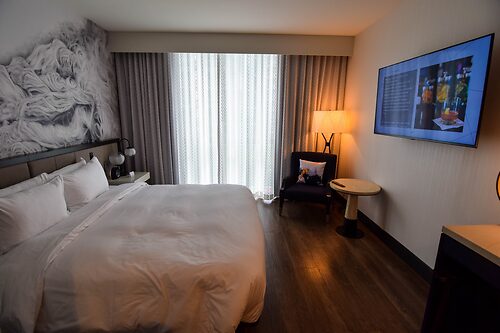 The room is what Hyatt calls "minimalist," and has free Wi-Fi, a flat-screen TV, and mini-fridge, plus a coffeemaker.
It makes good use of the space offered, and the shower is quite large.
For two people, there is more than enough room. Staying in this hotel is a bit like booking an inside cabin: you mainly use it for sleeping and showering, otherwise you will be outside.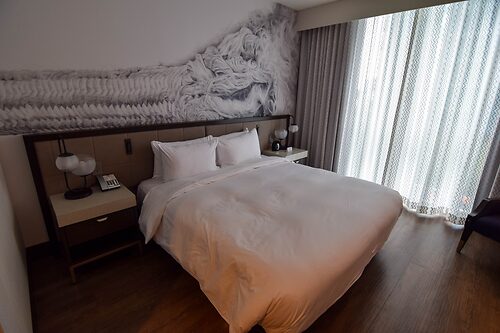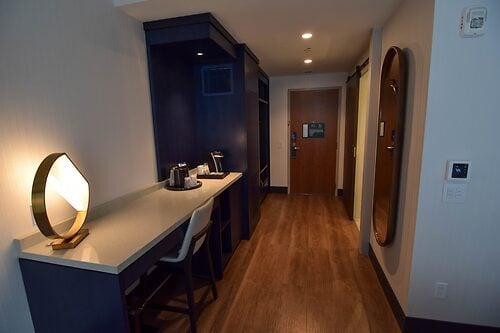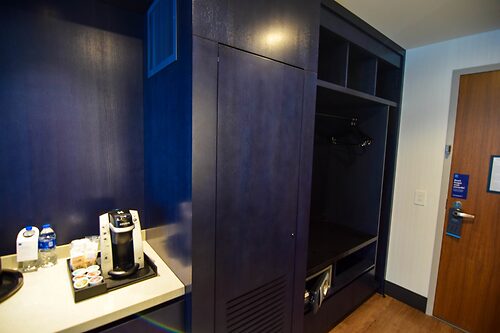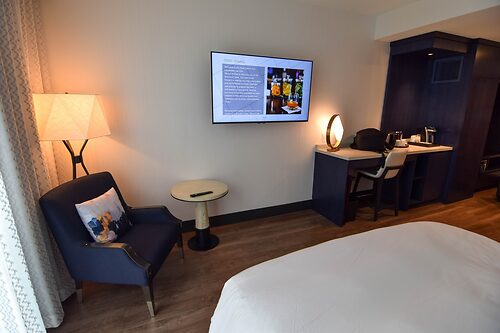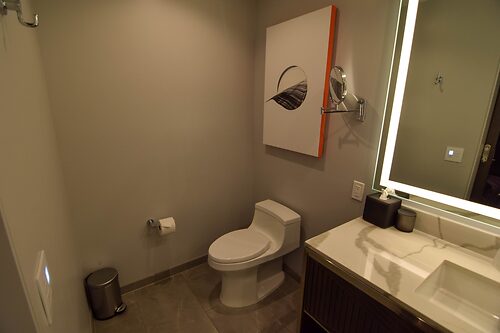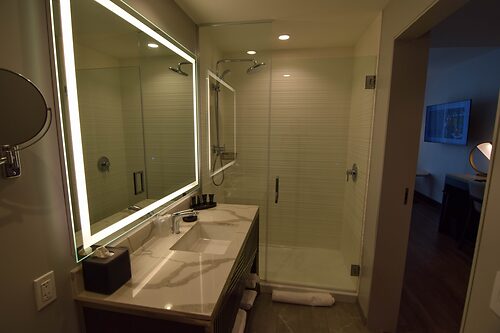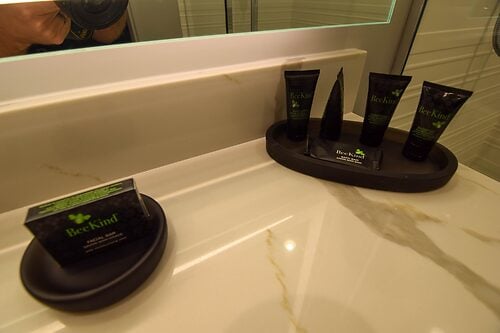 Being a new hotel everything was clean and loved there are little touches you find in newer hotels like lots of outlets nearby both sides of the bed, as well as a USB socket.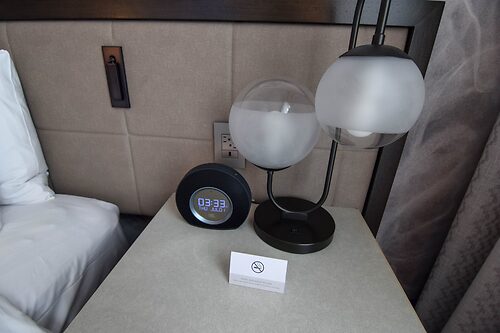 Getting in and out of the hotel was a breeze and I really enjoyed being able to explore Los Olas Boulevard a bit without needing to take a taxi.
My rate was $ 230 per night (before taxes and fees), so it's not the cheapest hotel in Fort Lauderdale, but barely expensive either.
Driving time to Port Everglades: 15 minutes with traffic (4 miles)
Driving time to PortMiami: 45 minutes with traffic (29 miles)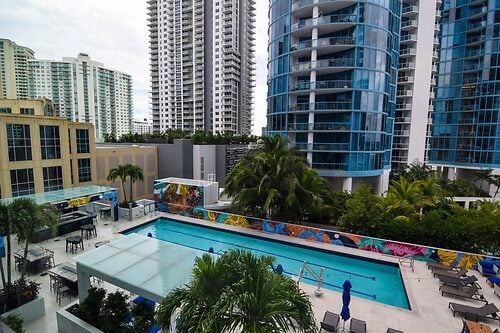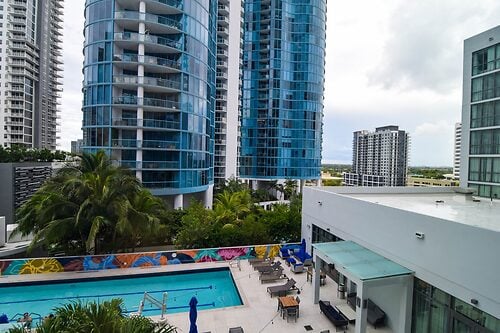 If you're looking for a clean, well-appointed hotel with plenty of shopping and dining within walking distance, the Hyatt Centric Las Olas Fort Lauderdale is a great choice.