The Landmark Hotel is a stylish, upscale hotel, though the surroundings are a bit seedy. Nana Plaza's red-light district comes alive at night while the hotel's expansive marble lobby and granite reception area with its high ceilings speaks of decorum and space. It's a reassuring place to come home to.
Nevertheless, it is in the center of the Thai capital in lower Sukhumvit, just a few minutes walk from the Nana BTS skytrain station and one train stop from the Queen Sirikit National Convention Center (QSNCC) and many others. sights and monuments. .
Who for:
The Landmark is a great choice for business travelers thanks to its central location and elegant corporate ambience. At the same time, weekend revelers will appreciate the comfort, style and location.
Lodging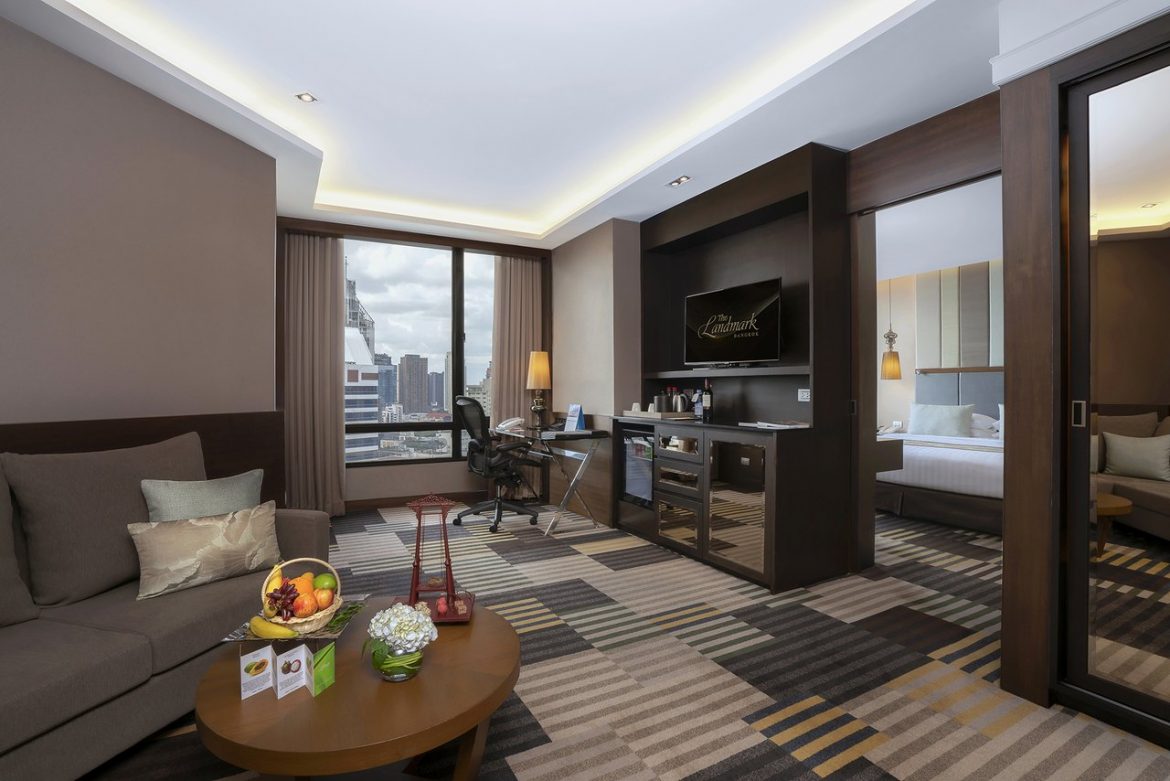 The Landmark Hotel has 399 elegant and modern rooms spread over 31 floors. They come with plush carpets and furnishings in soft fall colors that are both cozy and relaxing.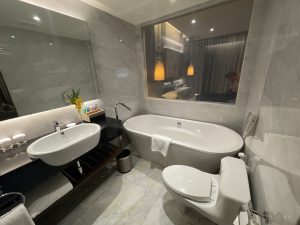 There are plenty of mod cons, including flat screen TVs, free water, tea and coffee, a nifty Herman Miller Aeron designer desk chair and a super comfy large Blissful bed. Our Premium Corner Room gave us great views of Bangkok from both sides.
The spacious bathroom is equipped with a free-standing bathtub and a separate rain shower as well as aromatic toiletries, toothbrushes and toothpaste.
It is separated from the bedroom by a window. However, you can save your blushes by pressing a button that makes the glass opaque.
food drink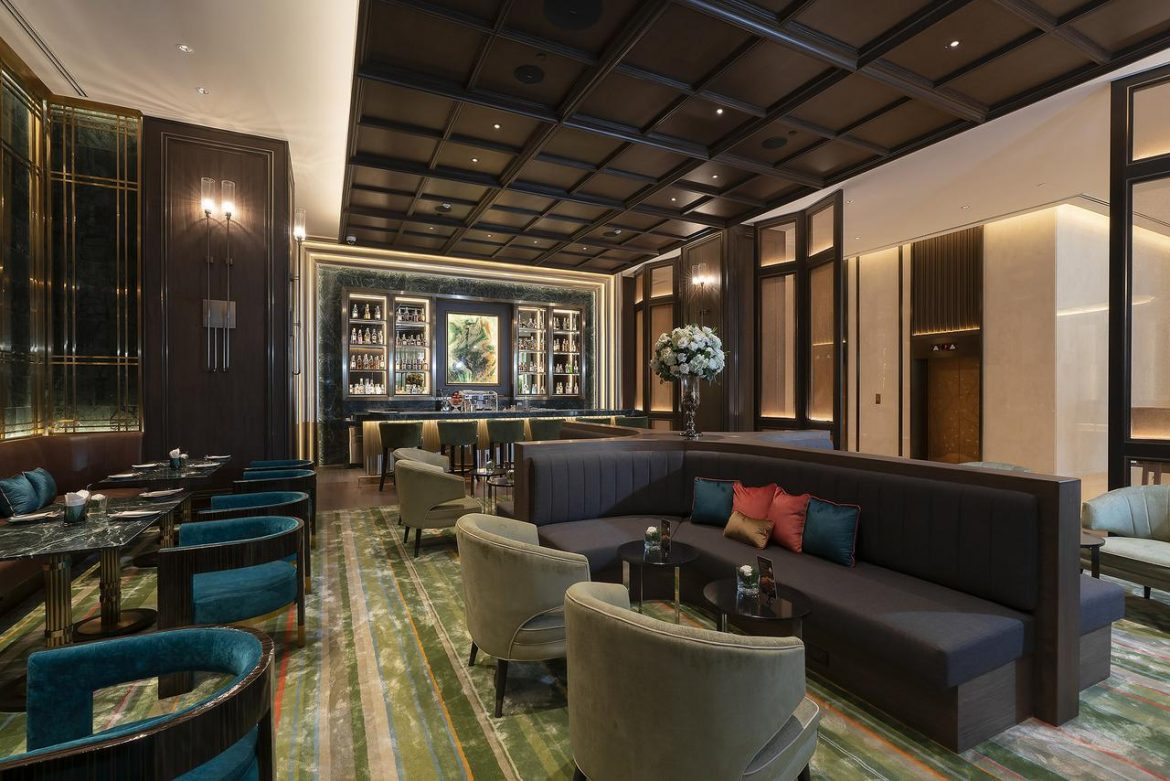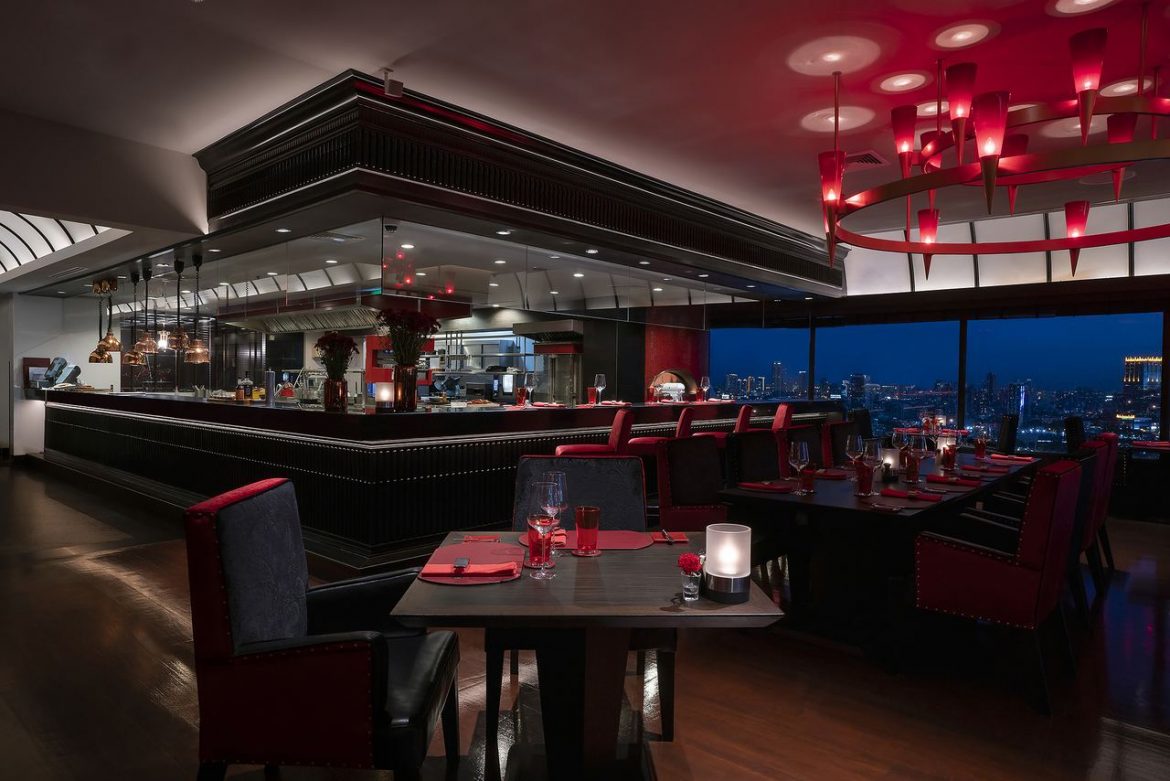 There are seven on-site restaurants/bars including the Atrium Restaurant and a cozy Rendezvous Bar perfect for that contemplative drink, both accessible via the lobby
On the 31st floor is the attractive Rib Room and Bar steakhouse in crimson and black with sweeping views of Bangkok. French fayre is cooked in an open kitchen, and it's a treat to savor their signature steak dishes prepared at your table with a bit of drama.
A buffet breakfast is served at the Atrium restaurant, and while not a fan of buffets, theirs is sensational, serving all types of cuisines and eggs cooked to order just the way you like them.
Facilities
There is a large satisfying swimming pool at 9e floor with Viva Jiva Spa which is open from 10 a.m. to 10 p.m., offering massages and facials. A spacious gym – Fitness First on the 4th floor – is fully equipped with over 80 machines.
There's also convenient 24-hour room service, a business center, free Wi-Fi, and free valet parking.
How much:
Rates at The Mark bangkokmember of Preferred Hotels & Resorts, from £84 per night.
What's nearby?
The Terminal 21 shopping mall is about a 12-minute walk away, while Nana Plaza with its mind-blowing nightlife is around the corner. It is also a short walk from Nana station.
Verdict: The Landmark Hotel is stylish, spotlessly clean, has stylish rooms, its own hot-spot restaurant, and is located in a buzzing neighborhood. What's not to like?