Cafe Cecilia in Hackney, east London, challenged the question that strangers often ask me, "So can you have a table anywhere at any time?" The answer is complex, but, in short, I always answer: "Yes! of his maitre d 'and, of course, of my own cunning in trying to clear my way.
For now, let's focus on the heat, which has nothing to do with her peri-menopausal aptitude, but rather the almost tangible fervor that surrounds some new openings. Cafe Cecilia, which recently appeared just off Broadway Market on a relatively charmless side road near a former gas plant, is run by Max Rocha, a chef with ties to the River Cafe and St John, and strong ties to the fashion industry, with his father and sister, John and Simone, being highly regarded designers. This type of buzz inevitably leads to the 15 or so tables being booked weeks in advance, while every noon another tempting array of social media reports seeps into the ether, showing us the tastes of Pig's head, sage and potato pie, cuttlefish with orzo, braised pork in milk with fresh coconut beans, raspberry pancake and Guinness in the can.
I hope Cecilia Cafe can forgive me for emphasizing its warmth, because in the past I have found that some restaurants paled at this elusive, glittering label. It's kind of like telling a supermodel how gorgeous they are, only to be greeted with a "Well, yeah, but I have some very serious thoughts on the Tibet Autonomous Region, too. "Hot restaurants don't want to be just hot and filled to the brim with hot restaurant hunters. No, they want to be respected and loved for their skills, the provenance of their ingredients, and their authentically influenced recipes with modern touches. They want to be sexy in a meaningful way, not just because Doris of the Emotional Support Squirrels did her last interview with Rolling Stone there.
Anyway, what is certain is that "hot" restaurants such as Café Cecilia don't need reviews to like them, so I take the chance to have a free table. (the only restaurants still have it up their sleeve just in case Barack Obama and his security guards come by) wasn't going to cut it. Instead, I booked almost six weeks in advance and then thought about who to give this magical treat to, before choosing my old friend Dave, who isn't a hot restaurant hunter at all. . I found him sitting in a concrete, white room with light brown tables and no tablecloths – in fact, no decor of note – browsing a list of pig's head terrine, crispy fried sage leaves with anchovies and fried bread and- butter pudding with cold custard, almost like it was a normal piece, and we weren't, in fact, behind the velvet rope and living our best life to London right away.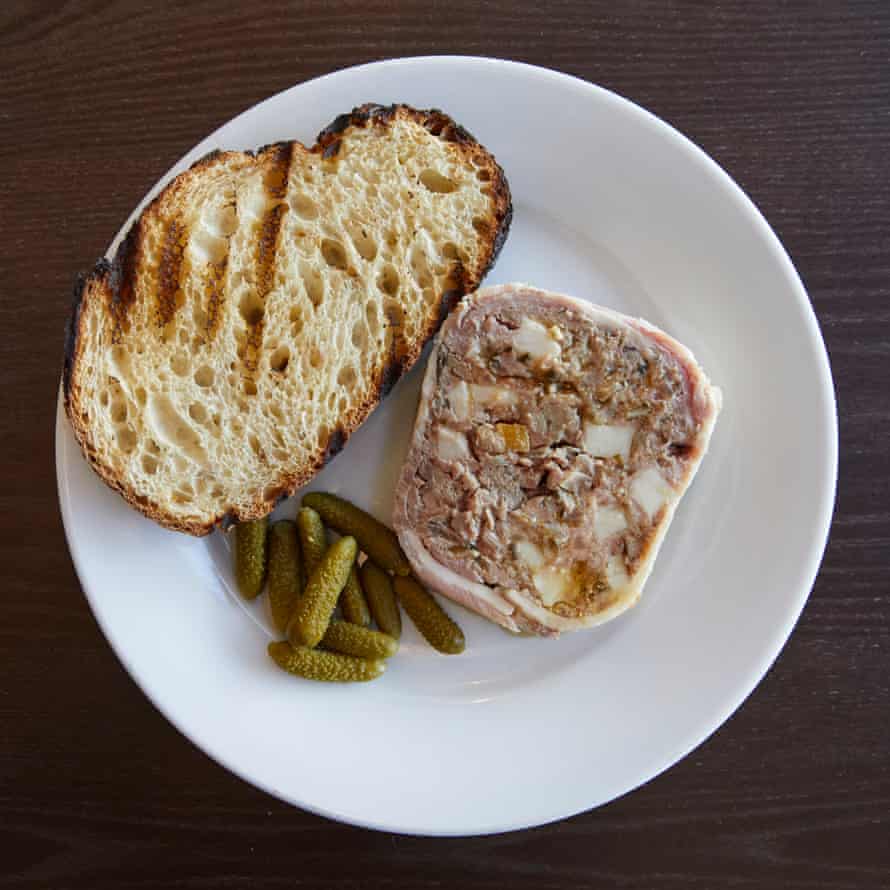 Obviously, it would make a fantastic ending if Café Cecilia turned out to be a terribly boring dud, but it isn't. It's a quiet, self-contained space with lovely staff and a menu that allows Rocha to build on her Irish heritage via mussels steamed in cider and bacon, Guinness bread ice cream and barmbrack with a bunch of freshly churned butter. Notions of Ireland and St. John's were alive in Rocha's ham shank terrine, which was the nastiest slice of pâté I've seen in my life. For the more delicate, I would recommend a silky spanish balm plate stuffed with goat curd and Fellows' farm squash and swim in a shiny butter sauce, which, at £ 13.50, is a far cry from River Cafe prices.
A whole plaice, grilled to crisp, but soft and white in flesh, was scalloped with steamed clams and a side of pink balsam potatoes, which are my favorite potatoes, or at least until they were. to last year when my attempts to grow these pretty, nutty vessels of joy resulted in sad, squat balls and lots of sulking. At Café Cecilia they have fried pink firs on the menu, as well as particularly delicious platters of sage and fried anchovies. fritti, which you may love or hate, but which you will certainly never forget.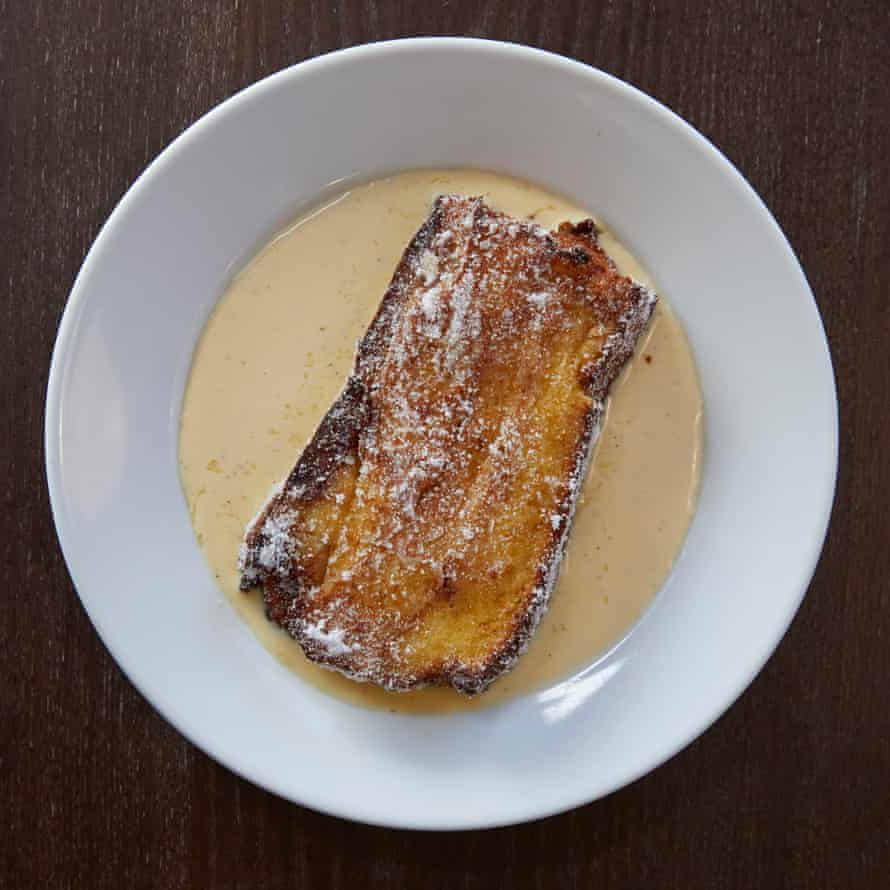 Cafe Cecilia isn't really a cafe, although its opening hours until recently – short breakfast and lunch sessions, and only now starting dinner service on Fridays and Saturdays – give the 'place a home side, rather than the feel of a new booming juggernaut hospitality. Even so, I feel like it's only just starting to become one of London's more serious restaurants. Heat comes and goes, but really really good can last forever.
Cafe Cecilia Canal Place, 32 Andrews Road, London E8, 020-3478 6726. Free lunch from Wednesday to Sunday, noon to 3 pm; dinner Fri & Sat only, 6-9 p.m. (last orders). From around £ 40 per person for three courses, plus drinks and service.